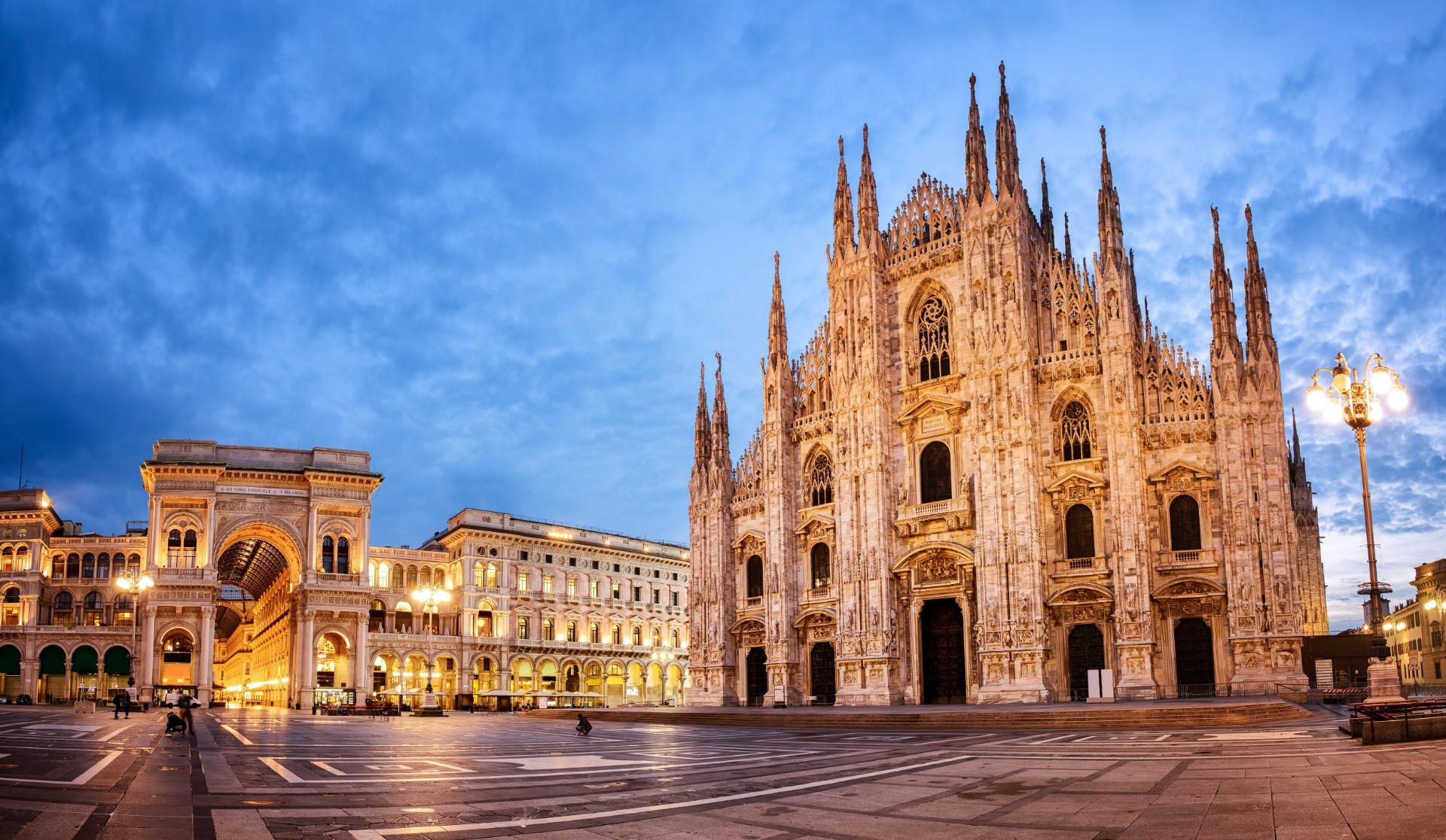 Hire a Private Jet to Milan using JetFlo's charter services
Discover Milan in Style: Hire a Private Jet to the Italian Fashion Capital
Milan, the epitome of elegance, culture, and high fashion, beckons traveler's from around the world. For those who seek the pinnacle of convenience and luxury, hiring a private jet to Milan is the key to an unforgettable experience. Your journey begins with a seamless arrival at Milan Malpensa Airport (MXP), where the glamorous world of Milan awaits.
Effortless Arrival and Departure with Private Jet Charters to Milan
Hiring a private jet to Milan offers a stress-free and expedited travel experience, allowing you to bypass the crowds and long lines at commercial airports. Your journey is tailored to your schedule, ensuring you make the most of your time in this iconic city.
Milan's Cultural and Fashion Scene
Milan boasts a rich cultural heritage and is renowned as one of the world's fashion capitals. Explore historic landmarks such as the Milan Cathedral (Duomo di Milano) and the iconic La Scala Opera House. Immerse yourself in the city's vibrant arts scene, with visits to world-class museums and galleries. Indulge in high-end shopping along Via Montenapoleone, where the latest fashion trends are born.
Culinary Delights and Gastronomic Adventures
Milan's culinary scene is a culinary delight. Hiring a private jet to Milan means embarking on a gastronomic adventure. Savour Italian classics such as risotto alla milannese, ossobuco, and creamy gelato. Explore Michelin-starred restaurants where the finest Italian wines complement innovative cuisine.
Exploring Milanese Charm
Milan's charm extends beyond its fashion and culture. Explore charming neighbourhoods like Brera, Navigli, and the historic district of Porta Ticinese. Stroll through picturesque parks like Parco Sempione or visit historic sites like Leonardo da Vinci's The Last Supper.
Exclusive Accommodations and Services
Milan offers a range of luxury accommodations, from historic hotels in the city center to contemporary boutique hotels. Enhance your stay with personalised concierge services, which can secure reservations at renowned eateries, arrange private tours of Milan's hidden gems, or curate tailor-made experiences to suit your preferences.
Vibrant Nights in Milan
As night falls, Milan comes alive with a vibrant nightlife scene. Explore chic bars, rooftop lounges, and trendy nightclubs. Attend cultural events, concerts, and theater performances. Milan's nightlife offers something for every discerning traveler.
Milan, Where Every Moment Becomes a Masterpiece
Milan, Italy, effortlessly combines tradition, culture, and high fashion. Hiring a private jet to Milan ensures your journey is as extraordinary as your destination. Immerse yourself in the city's timeless elegance, savour gourmet delights, and explore its historic and artistic treasures—all while enjoying the unmatched convenience and luxury of private jet travel. Contact your JetFlo's representative today to hire a Private Jet to Milan and embark on a journey where every moment becomes a masterpiece.
Airports
Depending on your preferences you will have the choice between two airports to get to Milan. The first and only 10 kilometers from the city center is Linate, it has its own private terminal but arrival times can be restricted at night. The second option is Malpensa airport. The latter has a brand new private terminal accessible 24 hours a day, but is located about fifty kilometres from the city center.
Milano Linate Airport (IATA: LIN, ICAO: LIML)
Milano Malpensa Airport (IATA: MXP, ICAO: LIMC)
Experience Milano through our recommendations
Hotel
Restaurants and Bars
Activities
Only 6 kilometres from Linate airport and 2 kilometres from Place du Dôme, the Hotel Château Monfort offers luxury in the heart of the city. It has a spa, a swimming pool and a decoration combining classic with luxury.
The particularity of this hotel is that each room is decorated differently, so your choice may change depending on the purpose of your trip and who is accompanying you.
Corso Concordia, 1, 20129 Milano MI, Italie
If you like fish and seafood, you have to go through the Langosteria box. With a warm but equally luxurious ambience, this Mediterranean restaurant just outside the city center offers the best seafood selection in town using produce from the region.
Via Savona, 10, 20144 Milano MI, Italie
Milan stands out from other Italian cities for its concentration of luxury boutiques and unique designers in the world. However, there is a shopping center that brings together all the major luxury brands, both in clothing and food.
Located in the heart of the city on the Place du Dôme, the Rinascente is a superb shopping mall that absolutely must be visited.
P.za del Duomo, 20121 Milano MI, Italie
This price information is for reference only on a one way trip. Should you be flying back to your departure destination, the price will not be multiplied by 2. Many parameters will impact the overall journey price. Our charter expert will provide you with all the details. Do not hesitate to contact us (Fly@jetflo.com tel +4122886 0900) should you have any questions in the organisation of your private jet trip to "Milan".