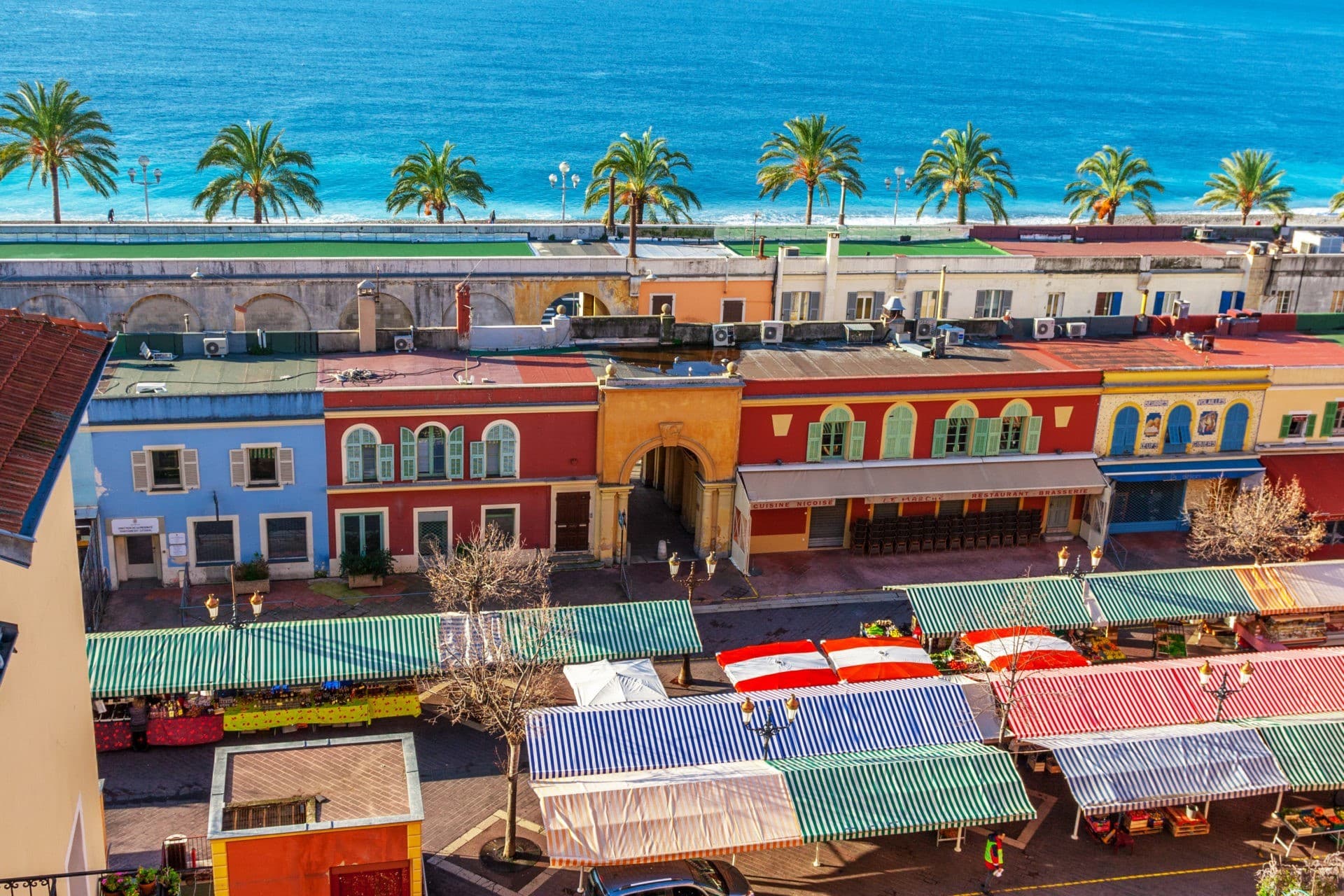 Hire a Private Jet to Nice using JetFlo's charter services
Experience the Elegance of Nice, France with Private Jet Charters
Nestled along the azure shores of the French Riviera, Nice beckons traveler's with its captivating blend of sophistication, culture, and natural beauty. For those seeking the ultimate in luxury and convenience, a private jet charter to Nice is the gateway to an unforgettable experience. Hire a Private Jet to Nice and step into a world of opulence that mirrors the city's allure.
Effortless Arrival and Departure
Hire a Private jet to Nice and enjoy a hassle-free and expedited travel experience, allowing you to bypass the crowds and queues of commercial terminals. Your journey begins and ends at your leisure, giving you more time to explore this enchanting destination.
From Nice, your JetFlo representative will be happy to organise an helicopter transfer to Saint Tropez, Monaco or Cannes.
Nice's Cultural Splendour
Nice boasts a rich tapestry of history and culture. Explore the charming Old Town (Vieux Nice) with its colourful buildings, bustling markets, and the famous Cours Saleya flower market. Visit iconic landmarks like the Promenade des Anglais, the Marc Chagall National Museum, and the opulent Russian Orthodox Cathedral.
Culinary Delights and Gastronomic Adventures
Nice's cuisine is a gastronomic delight. Savour the flavours of Provence in local dishes like socca, ratatouille, and salade niçoise. Enjoy dining at Michelin-starred restaurants, and pair your meals with exquisite French wines. Don't forget to indulge in the city's renowned gelato while strolling along the waterfront.
Natural Beauty Awaits
The stunning landscapes surrounding Nice are a paradise for nature enthusiasts. Arrange a private excursion to the nearby hilltop village of Eze for breathtaking panoramic views. Explore the picturesque countryside of Provence or relax on the pristine beaches of the French Riviera.
Exclusive Accommodations and Services
Nice offers an array of luxury accommodations, from historic Belle Époque hotels to modern beachfront resorts. Enhance your stay with personalised concierge services, which can secure reservations at renowned eateries, organise private yacht charters, or arrange guided tours of the city's hidden gems.
Vibrant Nightlife
As the sun sets over the Mediterranean, Nice transforms into a vibrant nightlife hub. Experience the city's chic bars, beach clubs, and casinos. Enjoy cultural performances at the Opéra de Nice or indulge in a moonlit stroll along the Promenade des Anglais.
Nice is the capital of the French Riviera, it is a city that effortlessly combines history, culture, and natural beauty. Hire a Private Jet to Nice ensures your journey is as exquisite as your destination. Explore the city's timeless charm, relish in gourmet delights, and immerse yourself in the stunning landscapes of the French Riviera. Discover the art of exclusive travel and let Nice's elegance captivate your senses.
Contact your JetFlo representative today to plan your private jet charter to Nice, where every moment becomes a masterpiece.
Airports
Nice Côte d'Azur Airport (IATA: NCE, ICAO: LFMN)
Experience Nice through our recommendations
Hotel
Restaurants and Bars
Activities
For the epitome of luxury in a calm and relaxing environment, La Reserve de Beaulieu is the place to be. Only a 25 minute drive from the centre of Nice in the seaside commune of Beaulieu-sur-Mer, this incredible estate offers rooms overlooking the gardens or the sea: it perfectly embodies the greatest Mediterranean luxury hotels.
If you prefer to be closer to the city centre, we recommend the Palais Saleya, a boutique hotel opposite the Place du Palais de Justice. Ideally placed for those wanting to experience the bustling ambiance of Nice, this hotel is perfect if you want to stroll by the sea or wander through the narrow cobblestoned streets of the charming old town.
La Réserve de Beaulieu, 5, boulevard du Maréchal Leclerc, 06310 Beaulieu-sur-Mer, France
Hotel Palais Saleya, 21 Rue du Marché, 06300 Nice, France
Pure & V is an excellent bistro owned by the sommelière Vanessa Massé. She works hand in hand with her chef to ensure the best natural wine is paired with the healthy and balanced menu. Granted a Michelin star in 2020, this luminous restaurant a short walk away from the Promenade des Anglais will brighten your evening.
Pure & V, 15 Rue Bottero, 06000 Nice, France
Promenade des Anglais, 06300 Nice, France
For your stay in Nice, we recommend spending the day in the sun at Plage Beau Rivage. This private beach along Nice's Promenade des Anglais offers sunbeds for you to relax by the Mediterranean and a beachside restaurant perfect for an important business meeting or a pleasant meal with friends and family.
If you are an amateur of painting, visit the Marc Chagall National Museum which exhibits Chagall's work inspired by religion. Equally as impressive as the artwork is the architecture of the museum itself. Designed by André Hermant, the museum follows principles of Modernist architecture where form follows function, and the classic Mediterranean garden which surrounds the museum is a pleasure to walk through.
Plage Beau Rivage, 107 Quai des États-Unis, 06300 Nice, France
Marc Chagall National Museum, Avenue Dr Ménard, 06000 Nice, France
This price information is for reference only on a one way trip. Should you be flying back to your departure destination, the price will not be multiplied by 2. Many parameters will impact the overall journey price. Our charter expert will provide you with all the details. Do not hesitate to contact us (Fly@jetflo.com tel +4122886 0900) should you have any questions in the organisation of your private jet trip to "Nice".