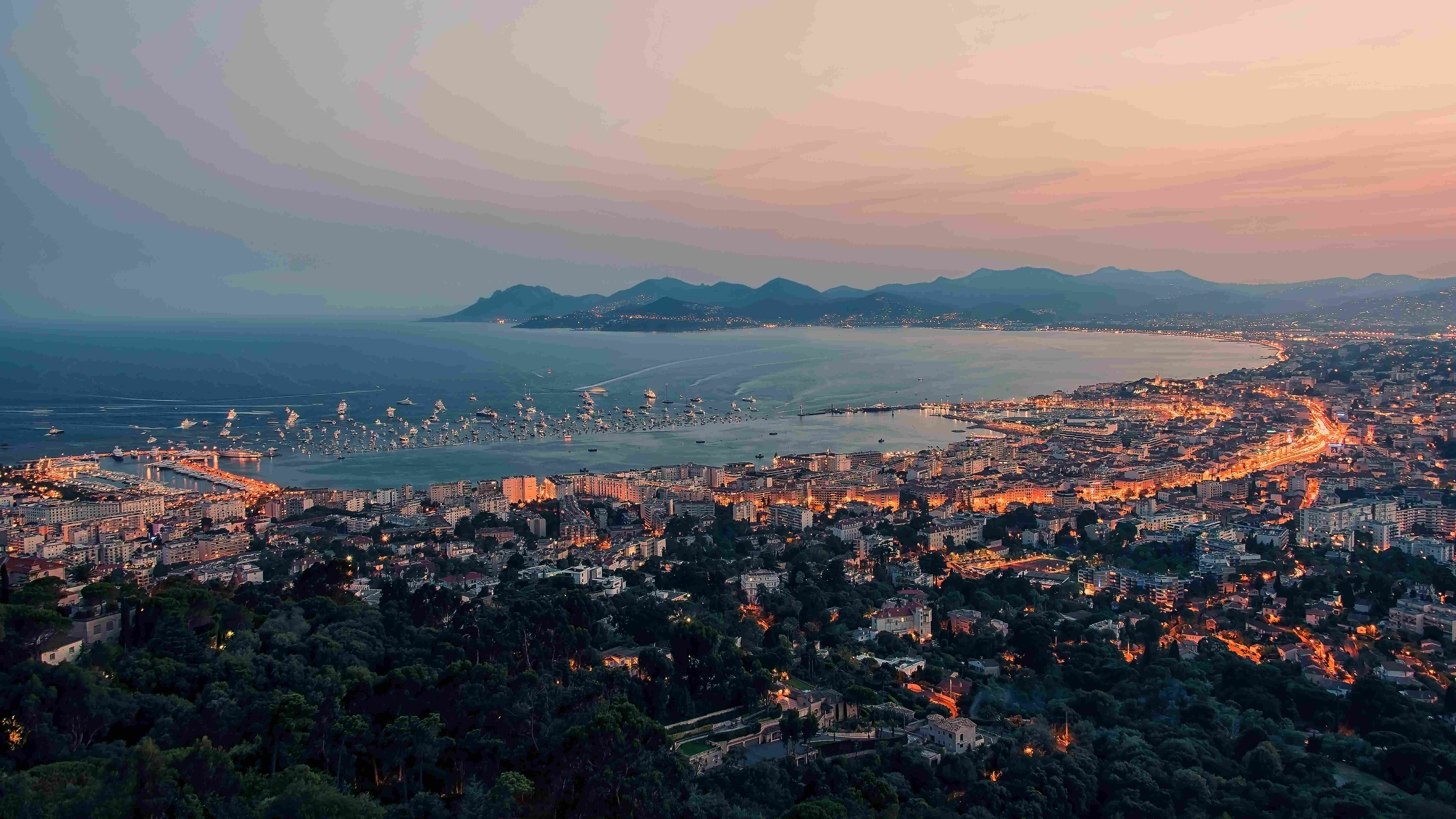 Hire a Private Jet to Cannes using JetFlo's charter services
Experience Cannes in Style: Hire a Private Jet to the French Riviera
Cannes, the epitome of luxury, glamour, and the French Riviera's charm, beckons traveler's from around the world. For those who seek the pinnacle of convenience and sophistication, hiring a private jet to Cannes is the key to an unforgettable experience. Your journey begins with a seamless arrival at Cannes-Mandelieu Airport (CEQ), where the glamorous world of Cannes unfolds.
Effortless Arrival and Departure with Private Jet Charters to Cannes
Hiring a private jet to Cannes offers a stress-free and expedited travel experience, allowing you to bypass the crowds and long lines at commercial airports. Your journey is tailored to your schedule, ensuring you make the most of your time in this iconic city.
Cannes' Glitz and Glamour
Cannes boasts a world-renowned film festival and is a playground for the rich and famous. Explore the iconic Croisette promenade, lined with upscale boutiques, glamorous hotels, and beachfront restaurants. Admire the Palais des Festivals, home to the Cannes Film Festival, and stroll along the sandy beaches that define the city.
Culinary Delights and Gastronomic Adventures
Cannes' culinary scene is a culinary delight. Hiring a private jet to Cannes means embarking on a gastronomic adventure. Savour Provençal specialties such as bouillabaisse, ratatouille, and exquisite seafood. Explore Michelin-starred restaurants where the finest French wines complement gourmet cuisine.
Exploring Cannes' Riviera Charm
Cannes' charm extends beyond its film festival and luxury boutiques. Explore charming neighbourhoods like Le Suquet, the historic old town, and Le Cannet, a picturesque hilltop village. Enjoy panoramic views from the Îles de Lérins, just a short boat ride away.
Exclusive Accommodations and Services
Cannes offers a range of luxury accommodations, from iconic hotels along the Croisette to boutique retreats hidden in the city's winding streets. Enhance your stay with personalised concierge services, which can secure reservations at renowned eateries, arrange private yacht charters along the coast, or curate tailor-made experiences to match your preferences.
Vibrant Nights in Cannes
As night falls, Cannes comes alive with a vibrant nightlife scene. Explore chic bars, beach clubs, and iconic nightclubs. Attend cultural events, concerts, and theater performances. Cannes' nightlife offers an elegant and entertaining backdrop for your evenings.
Cannes, Where Every Moment Becomes a Masterpiece
Cannes, France, effortlessly combines elegance, culture, and Riviera charm. Hiring a private jet to Cannes ensures your journey is as extraordinary as your destination. Immerse yourself in the city's timeless glamour, savor gourmet delights, and explore its scenic beauty—all while enjoying the unmatched convenience and luxury of private jet travel. Contact us today to plan your private jet charter to Cannes and embark on a journey where every moment becomes a masterpiece.
Contact your JetFlo sales representative to find the best offer to hire a private jet to Cannes and arrive in style in this glamorous and iconic city.
Airports
Cannes Mandelieu International Airport
Experience Cannes through our recommendations
Hotel
Restaurants and Bars
Activities
The Hotel Martinez is a 5-star hotel that has a rich history and a reputation for exceptional service and amenities. It was built in the 1920s and has been meticulously restored and updated over the years to offer the best in modern luxury.
The hotel boasts 409 guest rooms and suites, many of which offer stunning views of the Mediterranean Sea
PR, 73 Bd de la Croisette, 06400 Cannes, France
La Guerite is a trendy and stylish restaurant located on a private island near Cannes, offering a delicious menu of fresh seafood and Mediterranean-inspired dishes. With its beautiful waterfront location, lively atmosphere, and outdoor lounge area, it's a must-visit spot for a night out or romantic dinner on the French Riviera.
During your stay in Cannes, you definitely take the opportunity to do a small cruise along the coats of the french riviera.
And what better way to finish your cruise than eating at La Guerite on the Island of Lérins before returning to the coast on your boat?
This price information is for reference only on a one way trip. Should you be flying back to your departure destination, the price will not be multiplied by 2. Many parameters will impact the overall journey price. Our charter expert will provide you with all the details. Do not hesitate to contact us (Fly@jetflo.com tel +4122886 0900) should you have any questions in the organisation of your private jet trip to "Cannes".