Hire a Private Jet to Dubrovnik using JetFlo's charter services
Explore Dubrovnik's Charms: Hire a Private Jet to Dubrovnik, the Adriatic Jewel
Dubrovnik, perched along the stunning Adriatic coast, awaits traveler's with its rich history, Mediterranean allure, and captivating beauty. For those seeking the pinnacle of luxury and convenience, hiring a private jet to Dubrovnik is the key to an extraordinary experience. Your journey begins with a seamless arrival at Dubrovnik Airport (DBV), where the enchanting world of the Adriatic unfolds.
Effortless Arrival and Departure with Private Jet Charters to Dubrovnik
Hiring a private jet to Dubrovnik ensures a hassle-free and expedited travel experience. Bid farewell to crowded terminals and long lines. Your journey operates on your schedule, allowing you to make the most of your time in this coastal gem.
Dubrovnik's Historic and Natural Wonders
Dubrovnik boasts a captivating blend of historic treasures and natural beauty. Explore the UNESCO-listed Old Town with its ancient walls, charming streets, and historic landmarks. Venture to the nearby island of Lokrum for lush gardens and tranquil beaches. Discover the Elafiti Islands or the picturesque Konavle region for stunning landscapes.
Culinary Delights and Gastronomic Adventures
Dubrovnik's culinary scene is a feast for the senses. Hiring a private jet to Dubrovnik means embarking on a culinary adventure. Savor Dalmatian specialties like grilled seafood, peka dishes, and hearty pastas. Pair your meals with local wines and explore charming waterfront restaurants serving Mediterranean cuisine.
Exploring Charming Villages and Culture
Dubrovnik's charm extends beyond its city walls. Explore the charming villages of the Dubrovnik Riviera, each offering its unique character and coastal beauty. Visit historic sites, such as the Arboretum Trsteno and the ancient town of Cavtat. Immerse yourself in local culture by attending festivals and cultural events.
Exclusive Accommodations and Services
Dubrovnik offers a range of exclusive accommodations, from luxurious beachfront resorts to boutique hotels tucked within the city's historic core. Enhance your stay with personalised concierge services, which can arrange private boat charters to hidden coves, secure reservations at renowned restaurants, or curate bespoke experiences tailored to your interests.
Vibrant Nights in Dubrovnik
As the sun sets over the Adriatic, Dubrovnik comes alive with a vibrant nightlife scene. Savour Croatian wines at sunset, enjoy beachfront bars, or explore the local nightlife, from charming cafes to lively clubs. The city's serene ambiance transforms into an exciting and captivating atmosphere.
Dubrovnik, Where Every Moment Becomes a Memory
Dubrovnik, Croatia, offers a unique blend of history, culture, and coastal allure. Hiring a private jet to Dubrovnik ensures your journey is as exceptional as your destination. Immerse yourself in the city's timeless charm, savour its culinary delights, and explore its pristine landscapes—all while enjoying the unmatched convenience and luxury of private jet travel.
Contact Jetflo's representative today to plan your private jet charter to Dubrovnik and embark on a journey where every moment becomes a cherished memory.
Airports
Dubrovnik International Airport (IATA: DBV, ICAO: LDDU)
Experience Dubrovnik through our recommendations
Hotel
Restaurants and Bars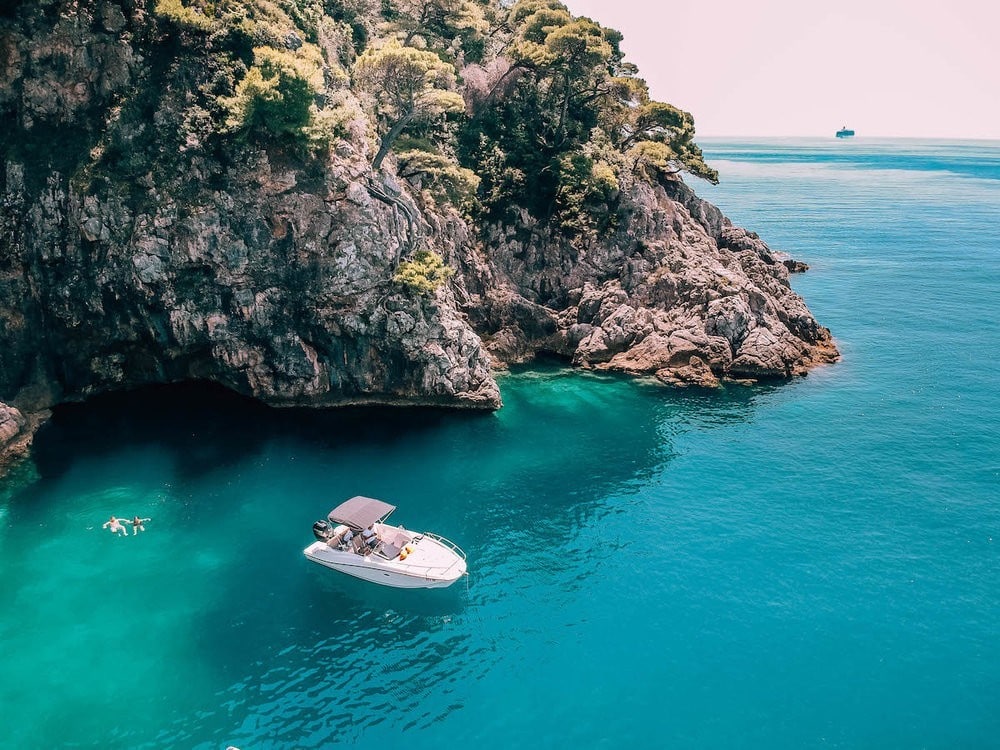 Activities
Villa Dubrovnik is a beautiful hotel located on the side of a cliff with direct access to the Sea. Despite having an amazing view on the Adriatic Sea, all major point of interest in the old city are only 15 minutes of walking time away.
The hotel is also known for for is world-class Spa and is four restaurants. Most rooms also have their private jacuzzi and the hotel has his own private beach.
Vlaha Bukovca 6, Ploce, 20000 Dubrovnik, Croatia
Restaurant 360 is a unique dining experience in the hearth of the city's old town. You will be able to enjoy a fine dining cuisine, mixing local recipes with french techniques to make your senses go wild.
You will enjoy your dinner sitting on the top of ramparts giving you an amazing view over the city and the sea.
Sv.Dominka bb, 20000 Dubrovnik
Elafiti Archipelago is one of the nicest place of the Adriatic Sea. We recommend that you let us organize a private tour of these small islands where you will be able to snorkel around beautiful caves and cliffs.
This price information is for reference only on a one way trip. Should you be flying back to your departure destination, the price will not be multiplied by 2. Many parameters will impact the overall journey price. Our charter expert will provide you with all the details. Do not hesitate to contact us (Fly@jetflo.com tel +4122886 0900) should you have any questions in the organisation of your private jet trip to "Dubrovnik".