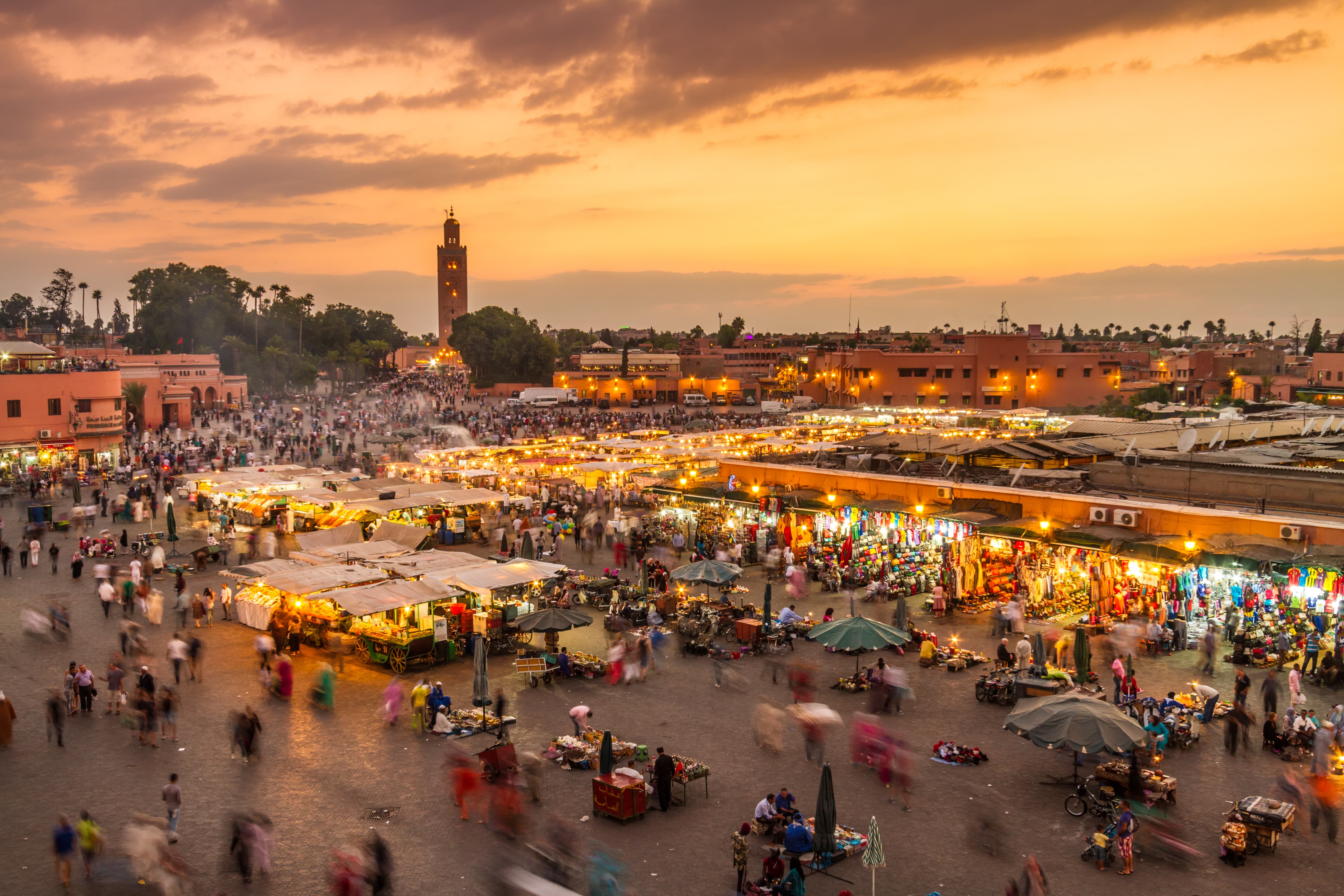 Hire a Private Jet to Marrakesh using JetFlo's charter services 
Discover the Magic of Marrakesh with Private Jet Charter Services
Are you dreaming of an unforgettable escape to the enchanting city of Marrakesh? Look no further! Our private jet charter company offers the ultimate luxury travel experience, ensuring you reach this mesmerising Moroccan destination in style and comfort. With the convenience of our services, you can "Hire a Private Jet to Marrakesh" and embark on a journey that promises a world of exotic wonders.
Marrakesh: A Gateway to Moroccan Splendor
Marrakesh, often referred to as the "Red City" for its distinct terracotta-coloured buildings, is a city that effortlessly blends history, culture, and modern luxury. Nestled at the foothills of the Atlas Mountains, this ancient city has a magnetic allure that draws traveler's from around the globe.
Why Choose Private Jet Charter to Marrakesh?
Seamless Luxury: When you "Hire a Private Jet to Marrakesh" with us, you'll experience the epitome of luxury travel. Our fleet of private jets ensures your journey is comfortable, convenient, and tailored to your needs.
Time Efficiency: Save precious hours with direct flights to Marrakesh from anywhere in the world. No more layovers or crowded airports – just a swift, stress-free journey to your dream destination.
Exclusive Experience: Step into the world of opulence from the moment you board your private jet. Enjoy personalised services, fine dining, and unparalleled comfort throughout your flight.
Privacy and Security: Travel discreetly and securely. Our private jet charters prioritise your privacy and safety, allowing you to relax and enjoy your journey with peace of mind.
Marrakesh: A Feast for the Senses
As you touch down in Marrakesh, you'll be transported to a place where tradition and modernity coexist harmoniously. Explore the city's historic medina, a UNESCO World Heritage site, and wander through its labyrinthine alleyways. The vibrant souks, filled with colourful textiles, fragrant spices, and intricate handicrafts, will awaken your senses.
Savour the flavours of Morocco in the city's bustling food markets, where you can try tagine, couscous, and other delectable dishes. Marrakesh offers an array of culinary delights that cater to every palate.
Don't miss the opportunity to visit iconic landmarks such as the Koutoubia Mosque, the Saadian Tombs, and the breathtaking Bahia Palace. Marrakesh's rich history and architecture provide a captivating backdrop for your exploration.
The Oasis of Relaxation
After a day of adventure, unwind in the city's luxurious riads and spas. Experience traditional hammams, indulge in rejuvenating spa treatments, or simply bask in the tranquility of your private riad's garden oasis. Marrakesh offers a blend of contemporary wellness and traditional relaxation.
 Your Marrakesh Adventure Awaits
Marrakesh is a destination that promises an extraordinary sensory experience, and with our private jet charter services, you can make the journey as remarkable as the destination itself. So, why wait? Hire a Private Jet to Marrakesh today and immerse yourself in the enchanting world of Morocco's most captivating city. Let us be your gateway to Marrakesh's magic, ensuring you arrive in style, comfort, and luxury. Discover the Red City's hidden treasures and create memories that will last a lifetime.
Contact us today to hire a Private Jet to Marrakesh and embark on a journey where every moment becomes an indelible memory.
Airports
Marrakesh Menara Airport (IATA: RAK, ICAO: GMMX)
Experience Marrakesh through our recommendations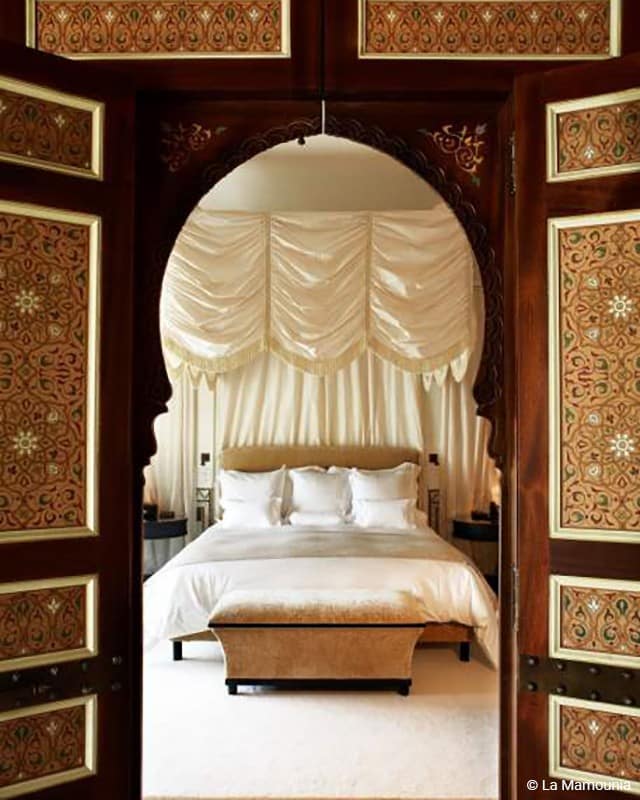 Hotel
Restaurants and Bars
Activities
For your stay we recommend La Mamounia, Timeless and wildly modern, oriental and luxurious. This palace hotel in the heart of Marrakesh offers unique experiences.
Discover the spirit of La Mamounia: the Moroccan art of living. A romantic stay, endless different flavors in one of the four restaurants, a wellness experience at the spa, stylish and relaxed evenings with friends at the Churchill or more lively evenings in the roof top lounge, a family Sunday brunch around the pool: choose your own Mamounia experience and enjoy every second of your unique stay.
Avenue Bab Jdid، Marrakesh 40040, Morocco
Artistic Cuisine of the delicious flavorful food in Marrakesh ! Tanjia dish is a must try! its a unique dish of the city that's why we recommend Le Tanjia restaurant Ideally located in the Mellah on the Place des Ferblantiers. between the Badii Palace and the Bahia Palace and easy accessible, The Tanjia Orientale asserts its style: the whole friendly atmosphere and warmth of a brewery in a very oriental decor.
Place des Ferblantiers Mellah, Médina, Marrakech 40000 Morocco
If you are interested in discovering new cultures and a huge fan of heritage Souk Semmarine is the main focal point of the souks and the one that most tourists frequent. It is basically a long street covered by an iron trellis that turns into two other souks—Souk Nejjarine and Souk El-Kebir.
Souk Semmarine, Marrakesh 40000, Morocco