Hire a Private Jet to Tokyo using JetFlo's charter services
Explore Tokyo in Style: Charter a Private Jet for an Unforgettable Japanese Adventure
Tokyo, the vibrant and futuristic heart of Japan, is a city that captivates travelers with its rich culture and cutting-edge technology. For those in search of the pinnacle of luxury and convenience, chartering a private jet to Tokyo is the gateway to an unforgettable Japanese adventure. Your journey begins with a seamless arrival at Narita International Airport (NRT) or Haneda International Airport (HND), where the intrigue of Tokyo unfolds.
Effortless Arrival and Departure with Private Jet Charters to Tokyo
Hire a private jet to Tokyo for a stress-free and expedited travel experience, allowing you to bypass the lines and crowds at commercial airports. Your journey is customised to your schedule, ensuring you make the most of your time in this dynamic city. Whether you're flying in from New York, London, or Sydney, your trip can be tailored to your preferences, with or without stopovers.
Tokyo: A Fusion of Tradition and Innovation
Tokyo is a city that seamlessly blends ancient traditions with cutting-edge technology. Explore historic sites like Senso-ji Temple, visit world-class museums like the Tokyo National Museum, and experience the city's contemporary charm in neighborhoods like Shibuya and Akihabara.
Culinary Delights and Gastronomic Adventures
Tokyo's culinary scene is a delight for food enthusiasts. Chartering a private jet to Tokyo means embarking on a culinary journey. Savor local specialties such as sushi, ramen, and tempura. Explore Michelin-starred restaurants where top chefs craft innovative and delectable dishes, and try the omakase experience in Ginza.
Exploring the Essence of Tokyo
Beyond its historic and culinary treasures, Tokyo offers a rich cultural tapestry. Stroll through the serene gardens of the Imperial Palace, immerse yourself in the city's pop culture scene, or visit iconic sites like the Meiji Shrine. Discover the city's artistic heritage at the teamLab Borderless digital art museum and its modern shopping centers.
Exclusive Accommodations and Services
Tokyo offers a range of luxury accommodations, from opulent hotels in Roppongi to boutique gems in Daikanyama. Elevate your stay with personalised concierge services that can secure reservations at renowned eateries, arrange private tours of Tokyo's hidden gems, or curate bespoke experiences tailored to your preferences.
Vibrant Nights in Tokyo
As the sun sets over the city, Tokyo comes alive with a vibrant nightlife scene. Explore rooftop bars with mesmerizing skyline views, stylish cocktail lounges, and contemporary nightclubs. Attend traditional Noh or Kabuki theater performances, catch a live J-Pop concert, or experience Tokyo's unique karaoke culture.
Tokyo: Where Every Moment Is an Intersection of Tradition and Innovation
Tokyo, a city that harmonises the past and the future, seamlessly marries ancient culture with technological innovation. Chartering a private jet to Tokyo ensures that your journey is as extraordinary as your destination. Immerse yourself in the city's captivating allure, savour culinary delights, and explore its dynamic spirit—all while enjoying the unmatched convenience and luxury of private jet travel.
Contact your JetFlo's representative today to hire a private jet to Tokyo and embark on an adventure where every moment is enriched by the city's intriguing facts, cultural diversity, and the allure of modern Japan.
Airports
Tokyo Haneda International Airport (IATA: HND, ICAO: RJTT)
Experience Tokyo through our recommendations
Hotel
Restaurants and Bars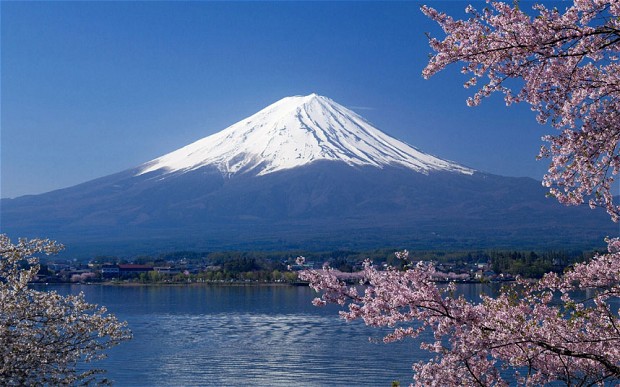 Activities
The Bulgari Hotel in Tokyo is a pinnacle of luxury and sophistication in the heart of Japan's vibrant capital. This iconic hotel blends Italian elegance with Japanese artistry to offer guests an unparalleled experience. With opulent accommodations, a Michelin-starred restaurant, and breathtaking skyline views, the Bulgari Hotel Tokyo provides a sanctuary of style and comfort. Whether you're exploring the city's rich culture or seeking a lavish urban retreat, this hotel promises a stay that marries classic luxury with contemporary opulence, making it a celebrated destination for discerning travelers in Tokyo.
2-2-1 Yaesu, Chuo-ku Tokyo 104-0028 Japan
Han no Daidokoro is a culinary treasure nestled in the heart of Tokyo, Japan. This restaurant is celebrated for its authentic Japanese cuisine, where each dish is a testament to the artistry of traditional flavors. With a commitment to the finest ingredients and meticulous preparation, Han no Daidokoro offers an intimate and authentic dining experience, allowing guests to savor the essence of Japan's rich culinary heritage. Whether you're a connoisseur of Japanese cuisine or simply seeking an exquisite dining experience, Han no Daidokoro is a hidden gem in Tokyo that delivers a taste of true culinary craftsmanship.
Japon, 〒150-0043 Tokyo, Shibuya City, Dogenzaka, 2 Chome−29−8 道玄坂センタービル 7階
Chartering a helicopter in Tokyo to visit Mount Fuji is the ultimate way to experience the awe-inspiring beauty of this iconic Japanese landmark. Soaring above the city's skyline, you'll embark on a scenic journey to Mount Fuji, where you can witness its majestic presence from the sky. The helicopter ride offers breathtaking panoramic views, providing a unique perspective on this renowned peak. It's an unforgettable adventure that combines luxury with natural wonder, making your visit to Mount Fuji an extraordinary and memorable experience.