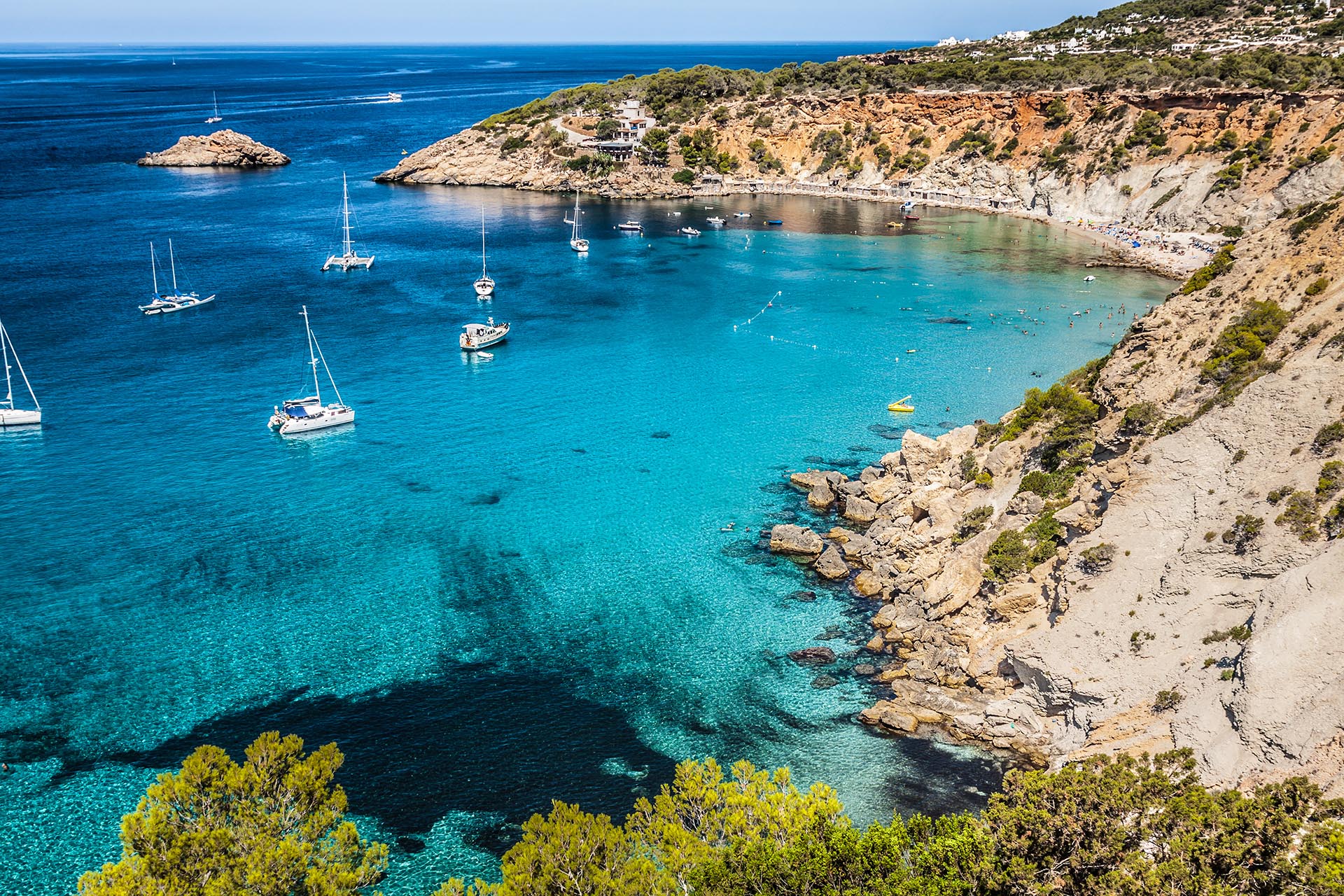 Hire a Private jet to Ibiza using JetFlo's charter services
Discover Ibiza's Magnetic Charm: Private Jet Charter to the Balearic Paradise
Are you craving a sun-soaked escape to a Mediterranean jewel where vibrant nightlife, pristine beaches, and natural beauty collide in perfect harmony? Look no further! Our private jet charter company offers an exclusive travel experience, allowing you to hire a Private Jet to Ibiza and immerse yourself in the captivating allure of this Balearic paradise.
Ibiza: Where Daydreams Become Reality
Ibiza, the dazzling island in the heart of the Mediterranean, is renowned for its world-class nightlife, stunning landscapes, and welcoming atmosphere. Whether you seek tranquil relaxation or pulsating nightlife, Ibiza offers an experience like no other.
Why Choose Private Jet Charter to Ibiza?
Unparalleled Comfort: When you "Hire a Private Jet to Ibiza" with us, you're embarking on a journey of extraordinary luxury. Our private jets redefine travel, ensuring your experience is as remarkable as your destination.
Time Efficiency: Leave behind layovers and crowded terminals. Our direct flights to Ibiza from virtually anywhere in the world save you precious hours, allowing you to focus on making the most of your getaway.
Tailored Elegance: Experience the pinnacle of personalised service, exquisite dining, and supreme comfort throughout your flight. Our dedication to your satisfaction ensures every aspect of your journey is seamless.
Privacy and Security: Travel with the utmost discretion and security. Our private jet charters prioritise your privacy and safety, providing you with peace of mind from takeoff to touchdown.
Ibiza: A Playground of Pleasure
As you step off the plane in Ibiza, you'll find yourself in a place that invites you to explore its treasures. Begin by soaking up the sun on Ibiza's iconic beaches, including Playa d'en Bossa, Cala Comte, and Las Salinas. These sandy shores are perfect for both relaxation and water sports.
Discover the island's rich history at the UNESCO-listed Dalt Vila, Ibiza's Old Town. Wander through its cobbled streets, explore historic fortifications, and enjoy panoramic views of the Mediterranean Sea.
Epicurean Delights
Ibiza boasts a culinary scene that celebrates Mediterranean flavours. Savour fresh seafood, traditional Spanish tapas, and local specialties like bullit de peix and sofrit pagès. Don't miss the chance to dine in beachfront chiringuitos and upscale restaurants alike.
Dance to the Rhythm of the Night
Ibiza is synonymous with world-renowned nightlife. The island's clubs and beachfront bars host internationally acclaimed DJs, offering unforgettable party experiences. Dance the night away at venues like Pacha, Amnesia, and Ushuaïa, where the music never stops.
Nature's Haven
For those seeking natural beauty, Ibiza's lush countryside and crystal-clear waters offer opportunities for hiking, sailing, and exploring secluded coves. Es Vedrà, the enigmatic rocky islet off Ibiza's coast, is a must-see for its mystical allure.
Your Ibiza Adventure Awaits
Ibiza beckons with its vibrant energy, natural wonders, and diverse experiences, and our private jet charter services ensure your journey is as extraordinary as the destination itself. So why wait? Hire a Private Jet to Ibiza today and immerse yourself in the splendour of the Balearic gem. Let us be your gateway to Ibiza's magnetic charm, ensuring you arrive in style, comfort, and luxury. Discover the island's wonders, create memories that will last a lifetime, and experience the essence of Mediterranean hospitality in the heart of Ibiza. Your unforgettable journey to this paradise awaits!
Airports
Ibiza Airport (IATA: IBZ, ICAO: LEIB)
Experience Ibiza through our recommendations
Hotel
Restaurants and Bars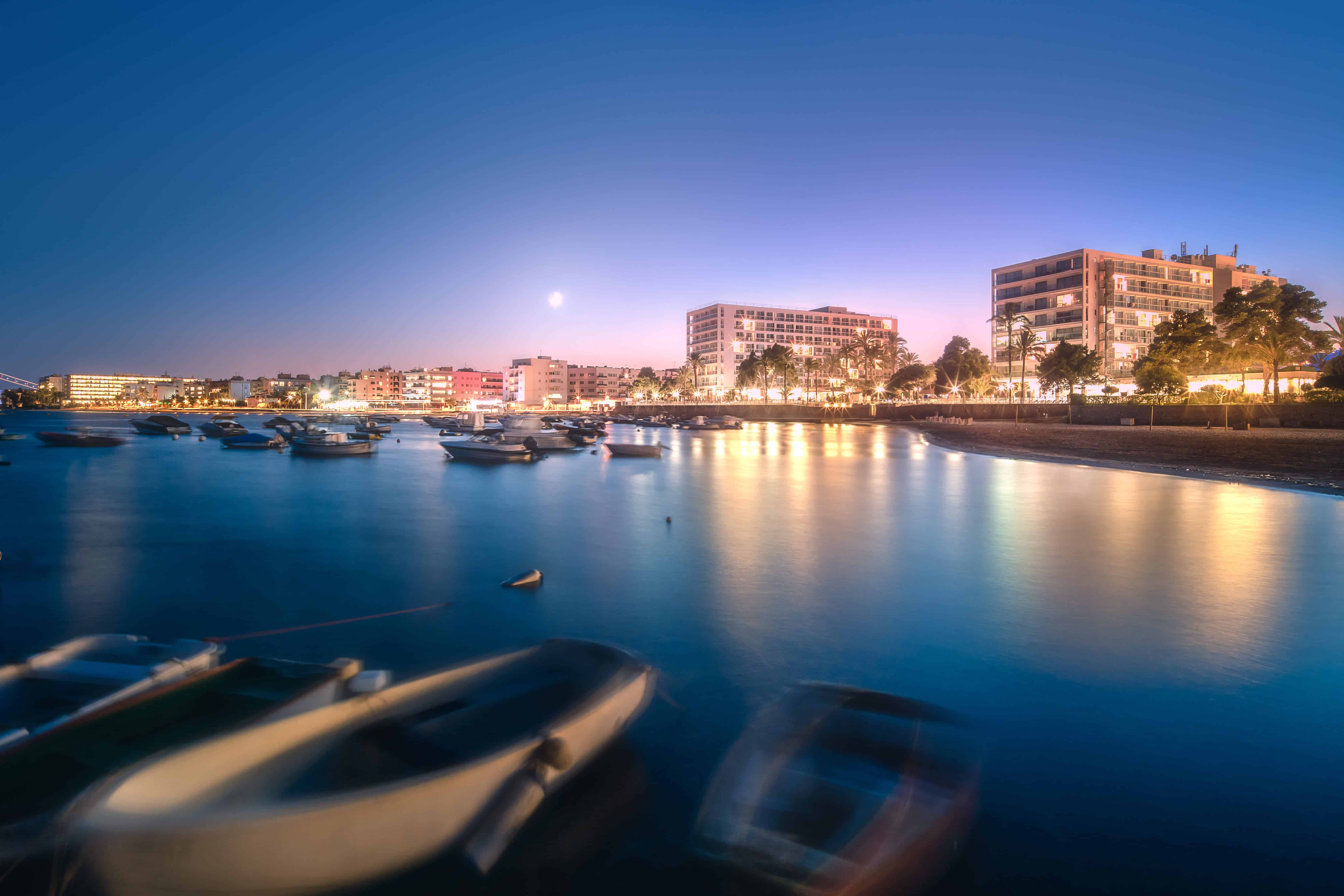 Activities
The hotel has a breathtaking setting in the center of a protected natural park, situated on craggy coastal cliffs 180m above sea level. Taking advantage of the spectacular location, the majority of the rooms and suites offer sea views, and each one has a Jacuzzi and chic seating areas. With two swimming pools, there is plenty of room to unwind while lounging on a sleek and comfortable sunbed and taking in the breathtaking scenery. La Posidonia Spa within the hotel provides upscale therapies and procedures. One of the greatest restaurants on the island, Eden, is located inside the hotel. In keeping with the hotel's "natural" ethos, meals are made at Eden using the finest seasonal and local ingredients.
HACIENDA NA XAMENA – Carrer na Xamena, 07815 Ibiza, Illes Balears, Spain 
Aubergine by Atzaró is a beautiful restaurant located in the north of Ibiza, Spain. The restaurant is nestled in the lush countryside and features a stunning outdoor terrace with views of the surrounding hills. The cuisine is Mediterranean-inspired and uses fresh, locally-sourced ingredients to create delicious and healthy dishes. The menu features a variety of vegetarian and vegan options, as well as meat and fish dishes. The atmosphere at Aubergine by Atzaró is relaxed and welcoming, making it the perfect place to unwind and enjoy a meal with friends or family.
Carr. de San Miquel, km 9, 9, 07815 Sant Miquel de Balansat, Balearic Islands, Espagne
If you're heading to Ibiza to party, the famed area of San Antonio is one of the main party places on the island. This is one of the most popular places for the infamous "Brits abroad" to drink, dance, and have a good time. It is known for its pubs, sunset lounges, and bars. Additionally, Ibiza is rather laid-back and has hidden beach coves, wooded hiking trails, lovely villa rentals, and luxurious hotel spas, making it ideal for tourists wishing to explore the island in addition to its famous nightlife.
This price information is for reference only on a one way trip. Should you be flying back to your departure destination, the price will not be multiplied by 2. Many parameters will impact the overall journey price. Our charter expert will provide you with all the details. Do not hesitate to contact us (Fly@jetflo.com tel +4122886 0900) should you have any questions in the organisation of your private jet trip to "Ibiza".