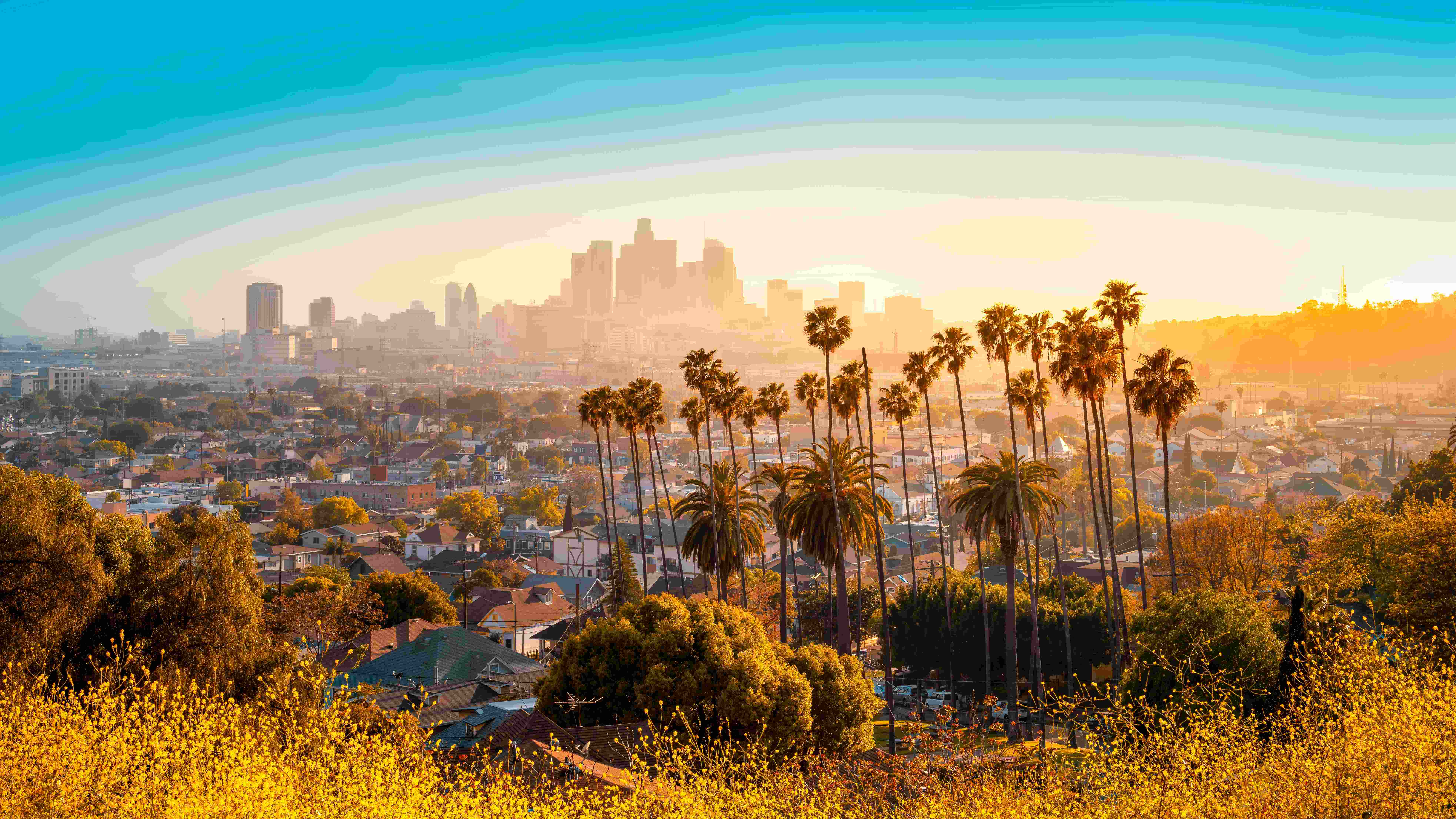 United States
Los Angeles
Hire a Private Jet to Los Angeles using JetFlo's charter services
Discover Los Angeles in Style: Charter a Private Jet for an Unforgettable Experience
Los Angeles, the vibrant city of dreams where entertainment meets natural beauty, beckons travelers from around the world. For those seeking the pinnacle of luxury and convenience, chartering a private jet to Los Angeles is the gateway to an unforgettable experience. Your journey begins with a seamless arrival at Los Angeles International Airport (LAX), where the magic of LA unfolds.
Effortless Arrival and Departure with Private Jet Charters to Los Angeles
Charter a private jet to Los Angeles for a stress-free and expedited travel experience, allowing you to skip the lines and crowds at commercial airports. Your journey is tailored to your schedule, ensuring you maximise your time in this dynamic city. Whether you're flying in from New York or Paris, your journey is customised to your preferences, with or without stopovers.
Los Angeles: The Intersection of Entertainment and Natural Beauty
Los Angeles is a city of contrasts, blending the glitz and glamour of Hollywood with the awe-inspiring natural beauty of the Pacific coastline. Explore the iconic Hollywood Walk of Fame, tour the famous studios, and catch a live show. Venture to the stunning beaches of Malibu, Santa Monica, or Venice for a taste of Southern California's paradise.
Culinary Delights and Gastronomic Adventures
Los Angeles' culinary scene is a gastronomic adventure for the senses. Chartering a private jet to Los Angeles means embarking on a culinary journey. Savor local specialties like gourmet tacos, fresh seafood, and farm-to-table delights. Explore Michelin-starred restaurants where world-class chefs craft innovative and delectable dishes.
Exploring the Essence of Los Angeles
Beyond the glitz, Los Angeles offers a rich tapestry of neighborhoods and cultural experiences. Stroll through the artsy streets of Venice Beach, explore the historic architecture of Downtown LA, or hike the trails of Griffith Park to get panoramic views of the city. Immerse yourself in art, culture, and diversity in neighborhoods like Chinatown, Little Tokyo, and Koreatown.
Exclusive Accommodations and Services
Los Angeles offers an array of luxury accommodations, from lavish hotels in Beverly Hills to boutique hideaways in artsy enclaves. Elevate your stay with personalised concierge services that can secure reservations at renowned eateries, arrange private tours of LA's hidden gems, or curate bespoke experiences tailored to your preferences.
Vibrant Nights in Los Angeles
As the sun sets over the Pacific, Los Angeles comes alive with a vibrant nightlife scene. Explore rooftop bars with panoramic city views, chic lounges, and upscale nightclubs. Attend live music performances, theater productions, and art exhibitions. Los Angeles' nightlife provides an exhilarating backdrop for your evenings.
Los Angeles: Where Every Moment is a Story
Los Angeles, the City of Angels, seamlessly marries entertainment, natural beauty, and diverse cultures. Chartering a private jet to Los Angeles ensures that your journey is as extraordinary as your destination. Immerse yourself in the city's boundless allure, savour culinary delights, and explore its dynamic spirit—all while enjoying the unmatched convenience and luxury of private jet travel.
Contact your JetFlo's representative today to hire your private jet to Los Angeles and embark on a journey where every moment becomes a memorable story.
Airports
Los Angeles Loris International Airport (IATA: LAX, ICAO: KLAX)
Experience Los Angeles through our recommendations