Hire a Private jet to Athens using JetFlo's charter services
Explore the Timeless Beauty of Athens: Private Jet Charter to Greece's Historic Capital
Are you yearning for a journey that combines ancient history, vibrant culture, and Mediterranean charm? Look no further! Our private jet charter company offers an exclusive travel experience, allowing you to hire a Private Jet to Athens and immerse yourself in the captivating allure of Greece's historic capital.
Athens: Where Myth Meets Modernity
Athens, the cradle of Western civilisation, is a city where ancient marvels stand alongside contemporary treasures. From the Acropolis to the bustling Plaka district, Athens promises a journey through time, culture, and natural beauty.
Why Choose Private Jet Charter to Athens?
Unmatched Comfort: When you hire a Private Jet to Athens with us, you're choosing a journey of unparalleled luxury. Our private jets redefine travel, ensuring your experience is as memorable as your destination.
Time Efficiency: Bid farewell to layovers and crowded terminals. Our direct flights to Athens from virtually anywhere in the world save you precious hours, allowing you to focus on making the most of your getaway.
Tailored Elegance: Experience the pinnacle of personalized service, gourmet dining, and supreme comfort throughout your flight. Our dedication to your satisfaction ensures every aspect of your journey is seamless.
Privacy and Security: Travel with the utmost discretion and security. Our private jet charters prioritise your privacy and safety, providing you with peace of mind from takeoff to touchdown.
Athens: A Journey Through Time
Upon your arrival in Athens, you'll be transported to a city that invites you to explore its timeless treasures. Begin your adventure with a visit to the Acropolis, where the Parthenon stands as a testament to ancient Greek ingenuity. Wander through the historic Plaka neighbourhood, with its charming streets, shops, and cafes.
Explore the National Archaeological Museum, home to a vast collection of artefacts that showcase Greece's rich history. Don't miss the chance to visit the Ancient Agora, where Socrates once roamed, and the Temple of Olympian Zeus, a symbol of ancient grandeur.
Gastronomic Delights
Athens boasts a culinary scene that celebrates Mediterranean flavours. Savour classic Greek dishes like moussaka, souvlaki, and fresh seafood mezedes. Explore the bustling central market, Varvakios Agora, and indulge in the vibrant food culture.
Art and Culture Oasis
Athens offers a vibrant arts and culture scene. The National Gallery, Benaki Museum, and Stavros Niarchos Foundation Cultural Center are must-visit venues for art enthusiasts. Experience live performances of traditional Greek music and dance for a taste of local culture.
Nature's Serenity
Escape to the tranquil Mount Lycabettus for panoramic views of the city or unwind along the Athenian Riviera's beautiful beaches. Enjoy a leisurely stroll in the National Garden of Athens, an oasis of greenery amidst the urban landscape.
Conclusion: Your Athens Adventure Awaits
Athens beckons with its ancient wonders, cultural riches, and Mediterranean allure, and our private jet charter services ensure your journey is as extraordinary as the destination itself. So why wait? Hire a Private Jet to Athens today and immerse yourself in the splendour of Greece's historic capital. Let us be your gateway to Athens' timeless beauty, ensuring you arrive in style, comfort, and luxury. Discover the city's wonders, create memories that will last a lifetime, and experience the essence of Greek hospitality in the heart of Athens. Your unforgettable journey to this ancient metropolis awaits!
Airports
Athens International Airport, El. Venizelos (IATA: ATH, ICAO: LGAV)
Experience Athens through our recommendations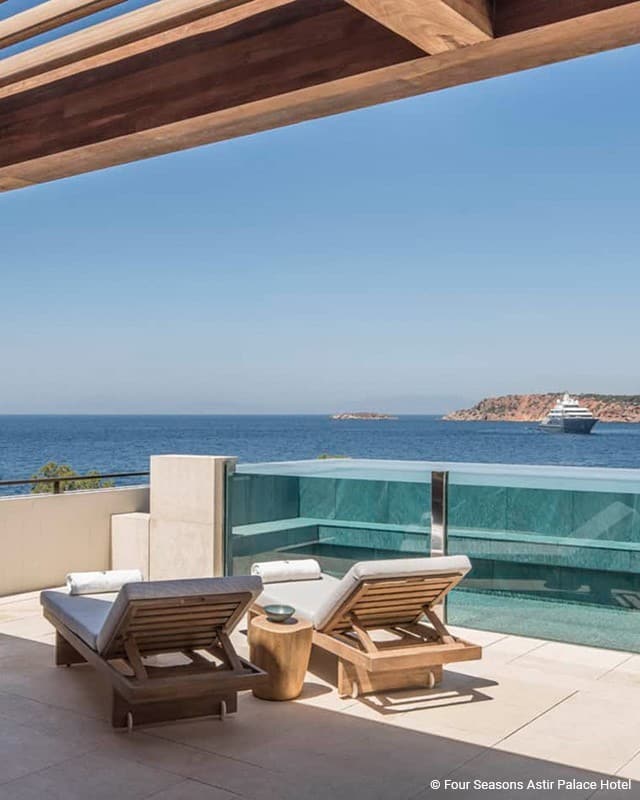 Hotel
Restaurants and Bars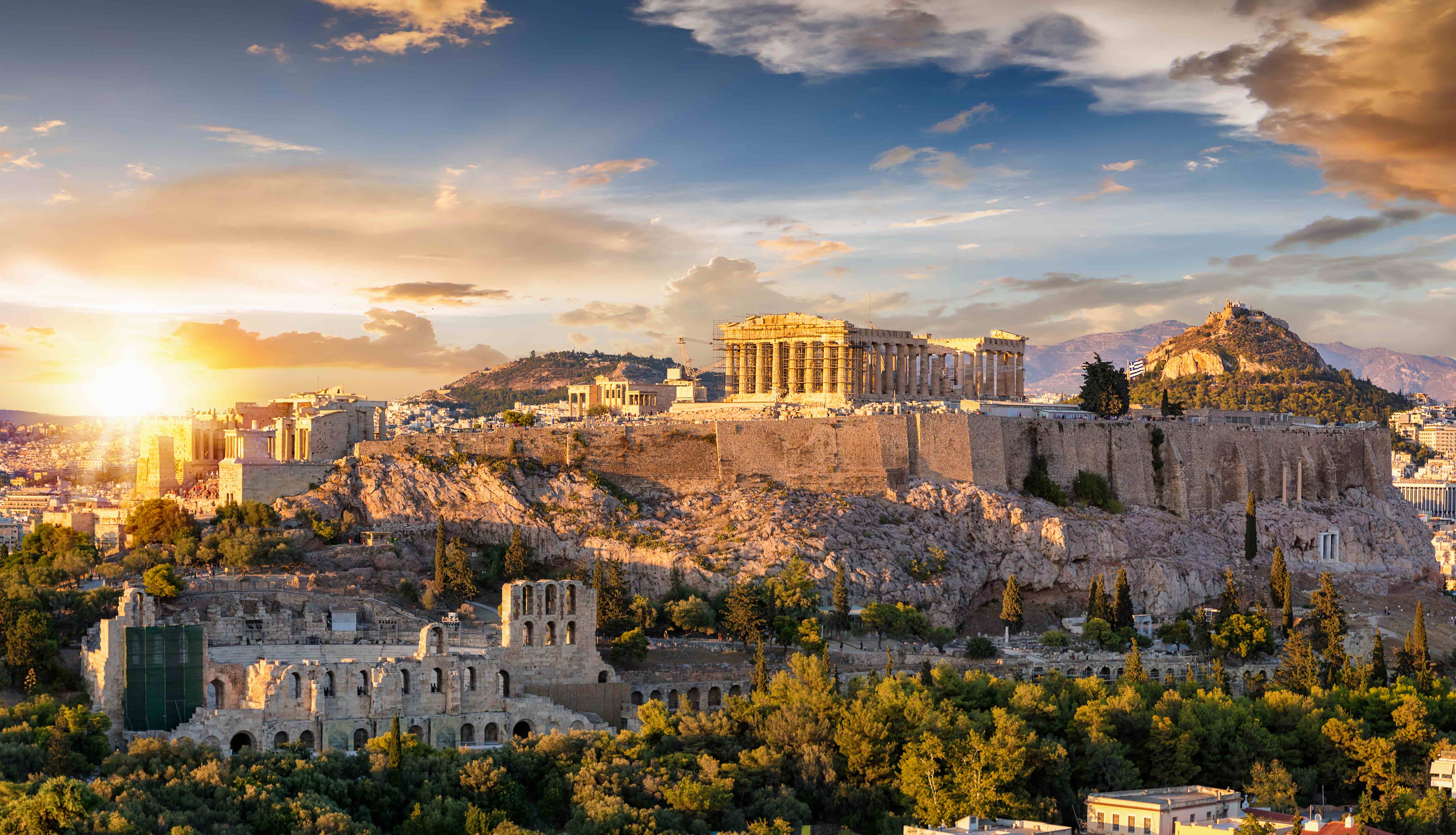 Activities
The 5-star Four Seasons Astir Palace is in the Athenian Riviera and features 8 restaurants and cafes, a spa with 10 treatment rooms, a fitness center, and a private beach area. The hotel, which is surrounded by pine trees, comprises of two distinct structures, and has five tennis courts on its grounds. They all have views of the sea or the pine forests, and some have private pools.
Four Seasons Astir Palace Hotel Athens – 40 Apollonos Street, Vouliagmeni, Athens 16671 Greece 
High quality service and hospitality through a number of different services, the creation of a high aesthetic, warm and homely atmosphere, the continuous update and development without exaggeration in the approach to the concept of food and the emergence of Greek cuisine through Greek raw materials and recipes are the main components of the philosophy of Hytra Restaurant & Bar
Leof. Andrea Siggrou 107-109, Athina 117 45, Greece
Never miss the unique experience to explore in Athens visit the Acropolis of Athens, The freedom of open spaces in Athens, National Archaeological Museum especially Athens for shopping lover and its night life.