Hire a Private Jet to Hong Kong using JetFlo's charter services 
Explore Hong Kong in Luxury: Charter a Private Jet for an Unforgettable Asian Adventure
Hong Kong, the cosmopolitan and culturally rich metropolis on the southeastern coast of China, is a city that enchants travelers with its striking skyline and dynamic blend of tradition and modernity. For those seeking the utmost luxury and convenience, chartering a private jet to Hong Kong is the gateway to an extraordinary Asian adventure. Your journey commences with a seamless arrival at Hong Kong International Airport (HKG), where the city's captivating energy and international allure are unveiled.
Effortless Arrival and Departure with Private Jet Charters to Hong Kong
Charter a private jet to Hong Kong for a smooth and expedited travel experience, allowing you to bypass the lines and crowds at commercial airports. Your travel plan is tailored to your schedule, ensuring you maximize your time in this dynamic city. Whether you're arriving from Tokyo, Singapore, or Sydney, your journey can be customized to your preferences, with or without layovers.
Hong Kong: A Symphony of Skyscrapers, Tradition, and Culture
Hong Kong is a city that seamlessly melds its modern skyline with its rich cultural heritage. Explore iconic landmarks such as Victoria Peak and Wong Tai Sin Temple, visit world-renowned shopping districts like Causeway Bay, and immerse yourself in the city's contemporary charm in neighborhoods like Central and Tsim Sha Tsui.
Culinary Delights and Gastronomic Adventures
Hong Kong's culinary scene is a haven for food enthusiasts. Chartering a private jet to Hong Kong means embarking on a culinary journey. Savor local specialties such as dim sum, char siu, and wonton noodles. Discover Michelin-starred restaurants where top chefs craft innovative and mouthwatering dishes, and enjoy the city's vibrant street food scene.
Exploring the Essence of Hong Kong
Beyond its modern and culinary treasures, Hong Kong offers a wealth of cultural experiences. Stroll through traditional street markets, immerse yourself in the city's thriving arts scene, or visit iconic sites such as the Tian Tan Buddha. Delve into the city's artistic heritage at the Hong Kong Museum of Art and its natural beauty in the Hong Kong Park.
Exclusive Accommodations and Services
Hong Kong offers a range of luxury accommodations, from opulent hotels in Admiralty to boutique havens in Sheung Wan. Enhance your stay with personalized concierge services that can secure reservations at renowned eateries, arrange private tours of Hong Kong's hidden gems, or create bespoke experiences tailored to your preferences.
Vibrant Nights in Hong Kong
As the sun sets over the city, Hong Kong comes alive with a vibrant nightlife scene. Explore rooftop bars with mesmerizing skyline views, chic cocktail lounges, and performances at the Hong Kong Cultural Centre. Attend dazzling light shows in Victoria Harbour, enjoy a night at Lan Kwai Fong, or simply savor the bustling atmosphere of Temple Street Night Market.
Hong Kong: Where Every Moment Is a Intersection of Culture and Modernity
Hong Kong, a city that celebrates its cultural diversity while embracing modernity, seamlessly marries tradition, culture, and technological innovation. Chartering a private jet to Hong Kong ensures that your journey is as extraordinary as your destination. Immerse yourself in the city's captivating allure, savor culinary delights, and explore its dynamic spirit—all while enjoying the unparalleled convenience and luxury of private jet travel.
Contact your JetFlo's representative today to plan your private jet charter to Hong Kong and embark on an adventure where each moment is enriched by the city's intriguing data, cultural diversity, and the harmonious blend of tradition and modern life.
Airports
Hong Kong International Airport (IATA: HKG, ICAO: VHHH)
Experience Hong Kong through our recommendations
Hotel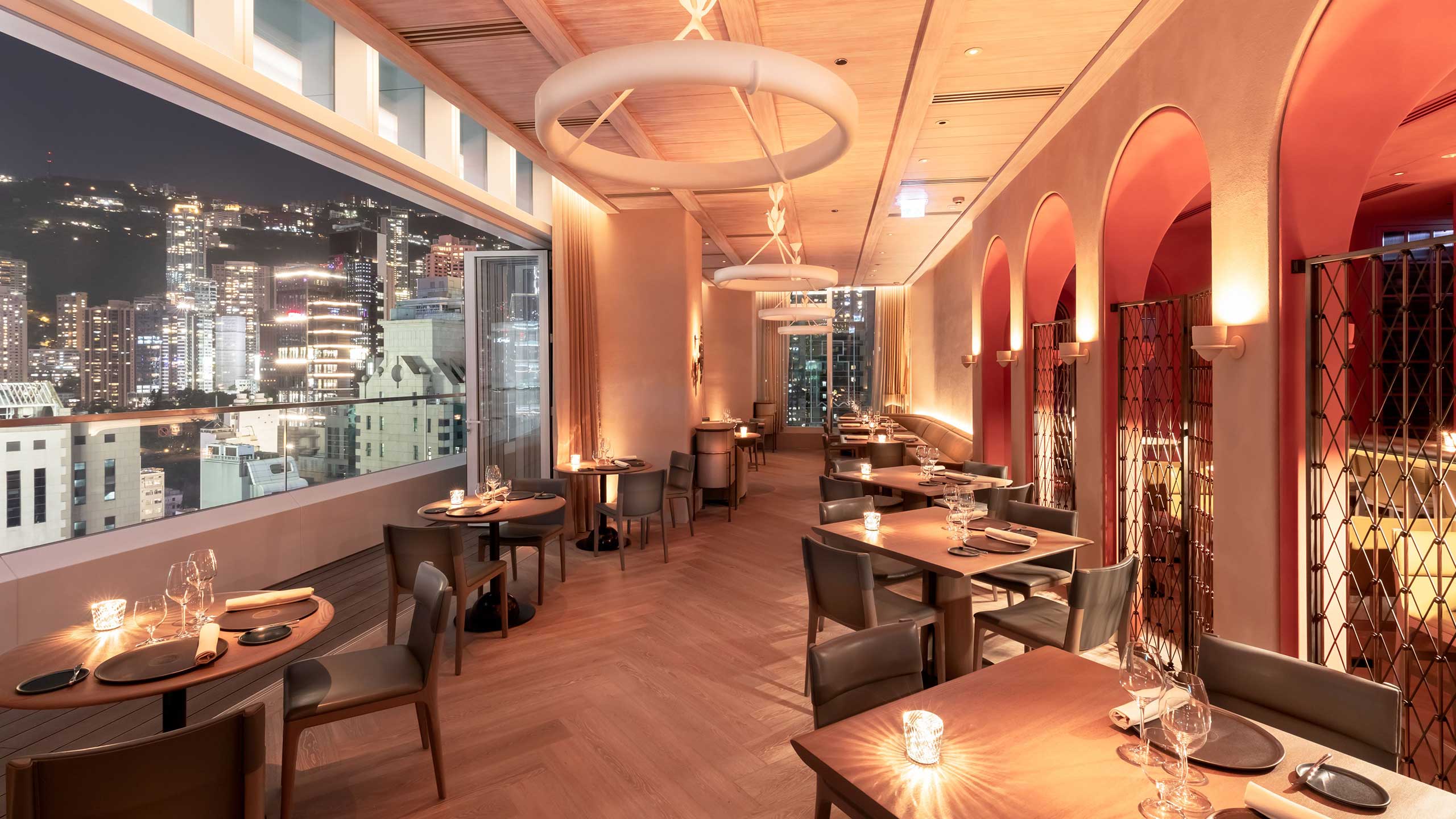 Restaurants and Bars
Activities
The Four Seasons Hotel in Hong Kong is a pinnacle of luxury and sophistication in this bustling metropolis. Perched on Victoria Harbour, this iconic hotel seamlessly blends classic elegance with modern comfort, offering guests an exceptional experience. With opulent accommodations, world-class dining, and impeccable service, the Four Seasons Hong Kong provides a haven of style and opulence. Whether you're exploring the vibrant city's culture or seeking a lavish waterfront retreat, this hotel promises a stay that combines classic hospitality with contemporary luxury, making it a celebrated destination for discerning travelers in Hong Kong.
8 Finance St, Central, Hong Kong
The Arbor Restaurant in Hong Kong is a culinary gem that celebrates the flavors of the Far East. Located in a vibrant city known for its diverse cuisine, Arbor stands out with its commitment to sustainable dining and innovative vegetarian and vegan dishes. The restaurant's elegant yet unpretentious ambiance offers an inviting setting for savoring creative plant-based cuisine. Whether you're a dedicated vegetarian, a health-conscious diner, or simply someone curious to explore a different culinary experience, Arbor is a must-visit for food enthusiasts in Hong Kong, offering a memorable journey through the world of vegetarian and vegan gastronomy.
Hong Kong, Central, Queen's Road Central, 80號HK 香港島H Queen's 25
Embarking on a helicopter tour in Hong Kong is an exhilarating way to witness the city's stunning beauty. Soaring high above the iconic skyline, you'll have a unique vantage point to admire Hong Kong's famous Victoria Harbour, its bustling urban life, and the surrounding lush landscapes. The helicopter tour offers a thrilling perspective on the city's juxtaposition of modernity and nature. It's an unforgettable adventure that combines luxury with breathtaking vistas, making your visit to Hong Kong an extraordinary and memorable journey.