Hire a Private Jet to Palma de Mallorca using JetFlo's charter services
Explore Palma de Mallorca's Mediterranean Charm: Private Jet Charter to the Balearic Gem
Are you dreaming of an island escape that combines sun-drenched beaches, rich history, and Mediterranean allure? Look no further! Our private jet charter company offers an exclusive travel experience, allowing you to hire a Private Jet to Palma de Mallorca and immerse yourself in the captivating charm of this Balearic paradise.
Palma de Mallorca: Where Beauty Meets Elegance
Palma de Mallorca, the jewel of the Balearic Islands, is a destination where pristine beaches, historic treasures, and a vibrant atmosphere come together. With its stunning landscapes and rich cultural heritage, Palma de Mallorca promises an unforgettable journey.
Why Choose Private Jet Charter to Palma de Mallorca?
Unparalleled Comfort: When you hire a Private Jet to Palma de Mallorca with us, you're choosing a journey of unmatched luxury. Our private jets redefine travel, ensuring your experience is as memorable as your destination.
Time Efficiency: Say goodbye to layovers and crowded terminals. Our direct flights to Palma de Mallorca from virtually anywhere in the world save you precious hours, allowing you to focus on making the most of your getaway.
Tailored Elegance: Experience the pinnacle of personalised service, gourmet dining, and supreme comfort throughout your flight. Our dedication to your satisfaction ensures every aspect of your journey is seamless.
Privacy and Security: Travel with the utmost discretion and security. Our private jet charters prioritise your privacy and safety, providing you with peace of mind from takeoff to touchdown.
Palma de Mallorca: An Island Paradise
Upon arrival in Palma de Mallorca, you'll be greeted by a city that invites you to explore its treasures. Begin your journey at the iconic Palma Cathedral, a masterpiece of Gothic architecture that overlooks the Mediterranean Sea. Stroll through the historic Old Town, where winding streets and hidden squares reveal centuries of history.
Discover cultural gems like the Royal Palace of La Almudaina, the Joan Miró Foundation, and Bellver Castle, offering panoramic views of the city and coastline. Explore the lively Paseo del Borne, known for its high-end boutiques and vibrant cafes.
Culinary Delights Aplenty
Palma de Mallorca boasts a culinary scene that celebrates Mediterranean flavours. Savour traditional Spanish tapas, fresh seafood, and local specialties like paella and ensaimadas. Experience dining in charming seaside restaurants with picturesque views of the Mediterranean.
Art and Culture Oasis
Palma de Mallorca is home to numerous art galleries and cultural centers, including the Es Baluard Museum of Contemporary Art and the Casal Solleric. Explore the city's vibrant arts scene and discover works by both local and international artists.
Nature's Beauty
For those seeking natural beauty, Palma de Mallorca offers a range of outdoor activities. Relax on the island's pristine beaches, explore the Tramuntana mountain range, or take a boat trip to secluded coves. Palma's lush parks and gardens, like the Parc de la Mar and the Jardí del Bisbe, provide serene escapes within the city.
 Your Palma de Mallorca Adventure Awaits
Palma de Mallorca beckons with its Mediterranean beauty, cultural riches, and island charm, and our private jet charter services ensure your journey is as extraordinary as the destination itself. So why wait? Hire a Private Jet to Palma de Mallorca today and immerse yourself in the splendour of this Balearic gem. Let us be your gateway to Palma de Mallorca's timeless allure, ensuring you arrive in style, comfort, and luxury. Discover the island's wonders, create memories that will last a lifetime, and experience the essence of Mediterranean hospitality in the heart of Palma de Mallorca. Your unforgettable island getaway awaits!
Airports
Palma de Mallorca Airport (IATA: PMI, ICAO: LEPA)
Experience Palma De Mallorca through our recommendations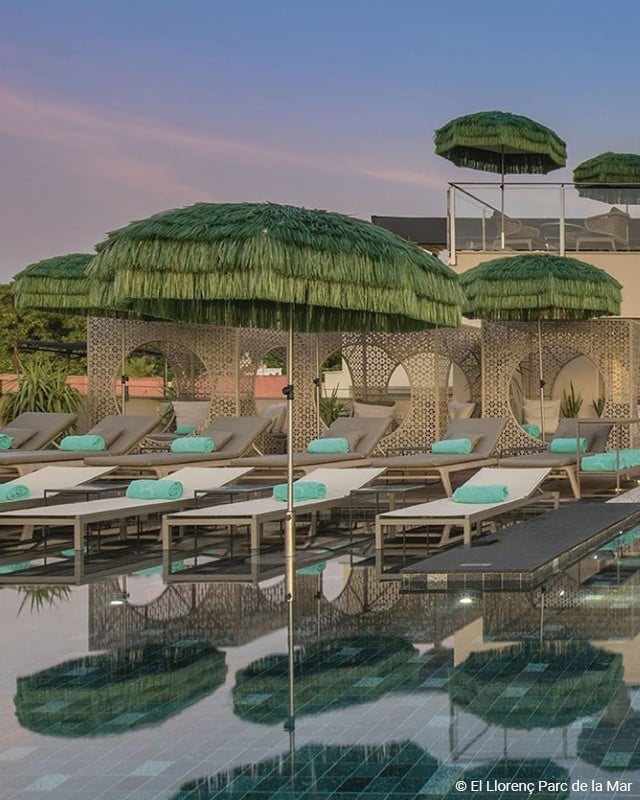 Hotel
Restaurants and Bars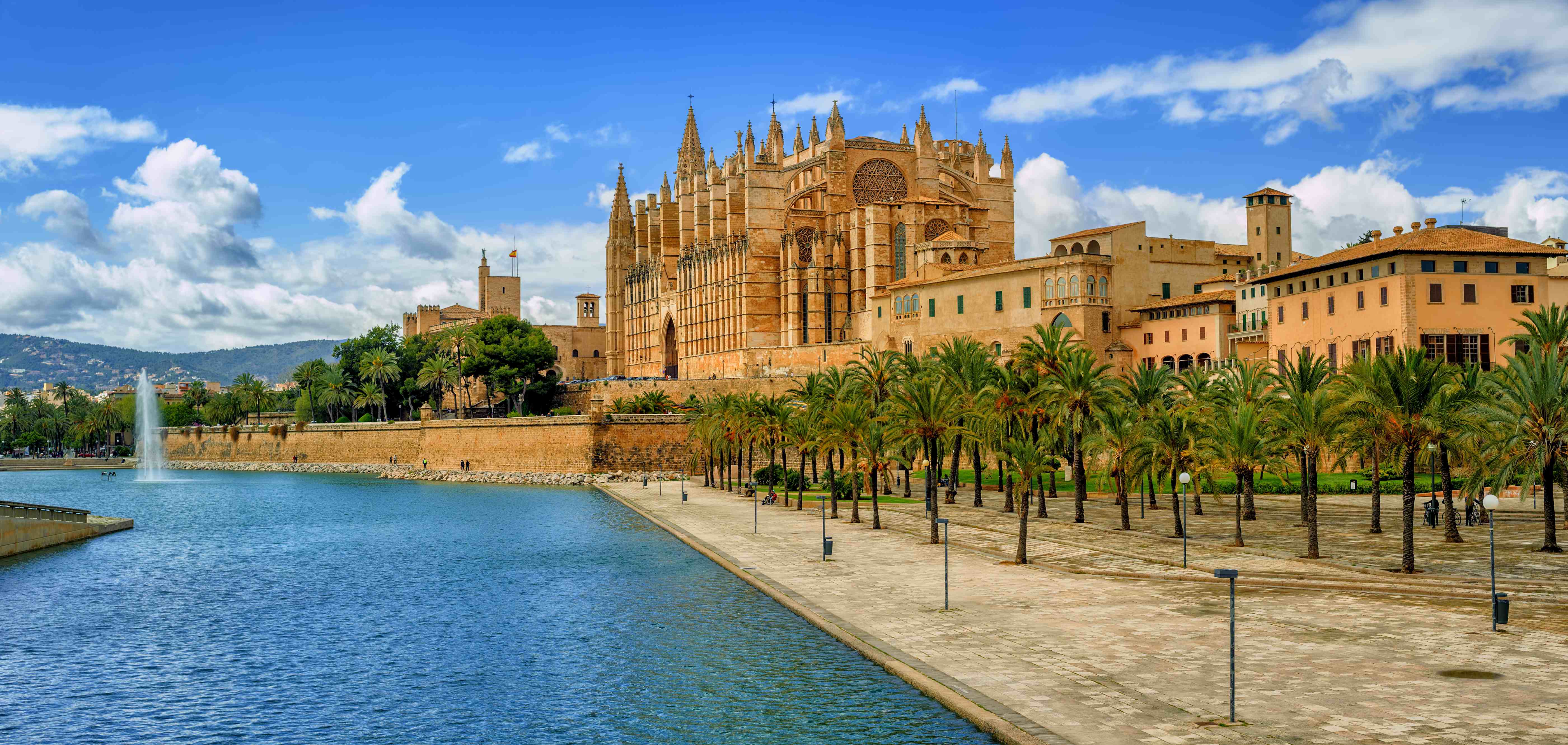 Activities
This opulent five-star boutique hotel is distinguished by its understated elegance and creative design. The hotel is located on a peaceful seafront promenade and features an exceptional spa, an infinity pool on the roof terrace, and cuisine prepared by the area's Michelin-starred chef Santi Taura. The hotel is located in the historic district of Calatrava, which is home to shops, galleries, and artisan studios, in a pleasantly tranquil location next to a green park. The La Seu Cathedral and other important sites including the Almudaina palace, the Arab baths, and the Museum of Mallorca are all within a five-minute stroll of this location, which is close to the historic city walls, or Dalt Murada.
El Llorenç Parc de la Mar – Plaza de Llorenç Villalonga, 4 , 07001 Palma de Majorca, Spain
Schwaiger Xino's is a rooftop with a Mediterranean-style decor just as refined as its menu.
Its terrace is also ideal for relaxing after dinner and enjoying the view of the city center.
Camí de la Vileta, 39, 2ª Planta, 07011 Palma, Balearic Islands, Spain
The impressive views of forts, cathedrals, castles, and other architectural wonders in the city of sights never fail to astound you. Visit the Mallorca Catedral, the city's most notable building, as well as the Palau de L'Almudaina and Castell de Bellver. For the best views of the Bay of Palma, don't skip the gorgeous beaches like Playa d'llletes, Cala Major, and Palmanova Beach. There are many great restaurants in the city where you may sample delicacies from different cultures.