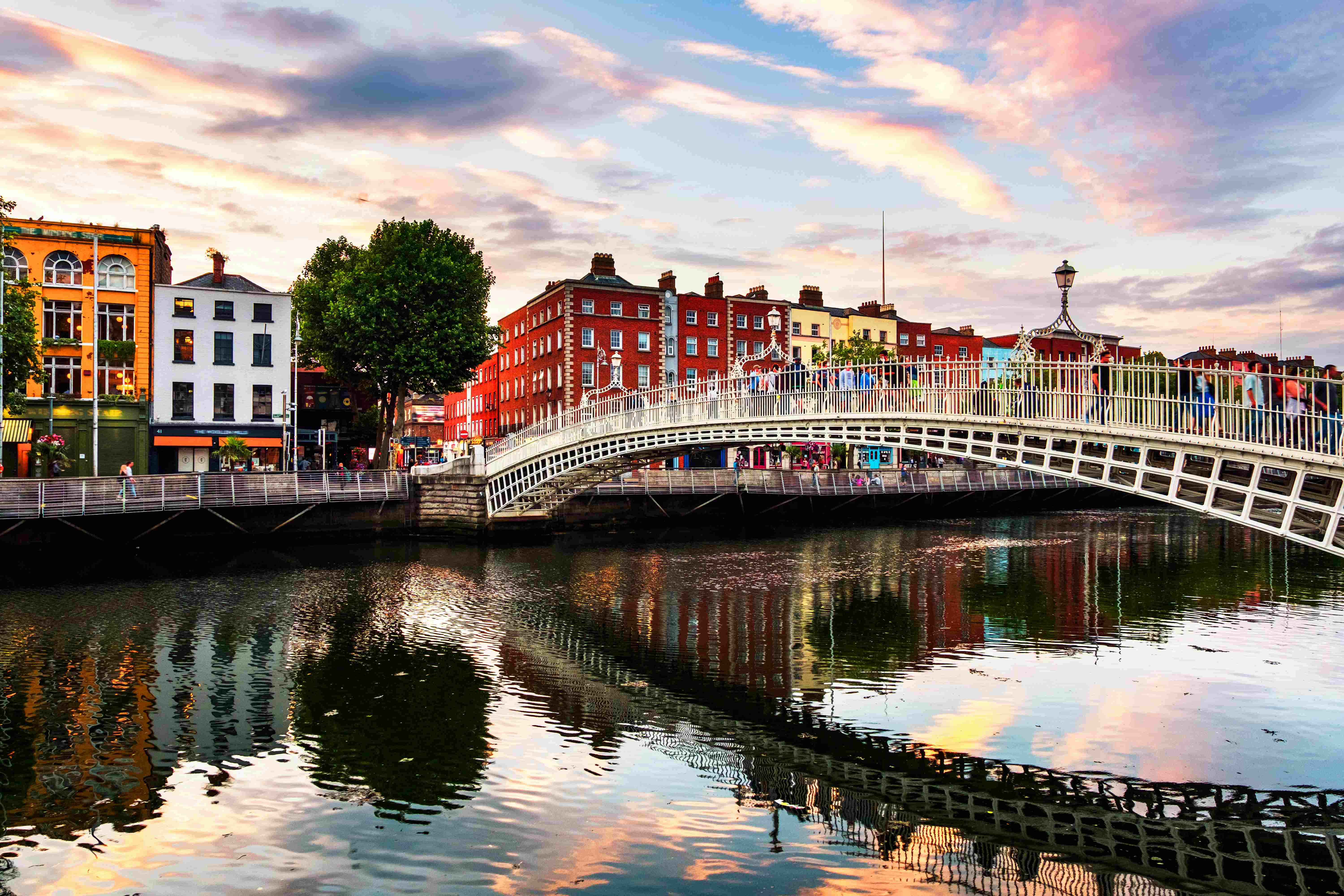 Hire a Private Jet to Dublin using JetFlo's charter services
Discover Dublin in Style: Charter a Private Jet for an Exceptional Irish Journey
Dublin, the vibrant and historically rich capital of Ireland, is a city that captivates travelers with its profound literary heritage and lively cultural scene. For those seeking the ultimate luxury and convenience, chartering a private jet to Dublin is the gateway to an extraordinary Irish journey. Your adventure begins with a seamless arrival at Dublin Airport (DUB), where the charm of Dublin's literary tradition and lively atmosphere is on full display.
Effortless Arrival and Departure with Private Jet Charters to Dublin
Hire a private jet to Dublin for a stress-free and expedited travel experience, allowing you to bypass the queues and crowds at commercial airports. Your travel plan is tailored to your schedule, ensuring you make the most of your time in this dynamic city. Whether you're arriving from London, New York, or Paris, your journey can be customized to your preferences, with or without layovers.
Dublin: A Tapestry of Literature, History, and Culture
Dublin is a city that effortlessly blends its storied literary past with a vibrant modern cultural scene. Explore historic landmarks such as Trinity College and Dublin Castle, visit world-renowned museums like the National Gallery, and immerse yourself in the city's contemporary charm in neighborhoods like Temple Bar and St. Stephen's Green.
Culinary Delights and Gastronomic Adventures
Dublin's culinary scene is a treasure trove for food enthusiasts. Hiring a private jet to Dublin means embarking on a culinary journey. Savor local specialties such as Irish stew, boxty, and seafood chowder. Discover gourmet restaurants where top chefs craft innovative and mouthwatering dishes, often paired with a pint of the famous Irish stout.
Exploring the Essence of Dublin
Beyond its historical and culinary treasures, Dublin offers a wealth of cultural experiences. Stroll along the banks of the River Liffey, immerse yourself in the city's rich literary scene, or visit iconic sites like the Ha'penny Bridge. Dive into the city's artistic heritage at the Irish Museum of Modern Art and its traditional music at the Temple Bar district.
Exclusive Accommodations and Services
Dublin offers a range of luxury accommodations, from grand hotels in Ballsbridge to boutique properties in Georgian squares. Elevate your stay with personalized concierge services that can secure reservations at renowned eateries, arrange private tours of Dublin's hidden gems, or curate bespoke experiences tailored to your preferences.
Vibrant Nights in Dublin
As the sun sets over the city, Dublin comes alive with a vibrant nightlife scene. Explore traditional Irish pubs with live music, upscale cocktail lounges, and performances at the Abbey Theatre. Attend a traditional Irish music session, enjoy a night at the historic Gaiety Theatre, or simply soak in the lively atmosphere of Temple Bar.
Dublin: Where Every Moment Is a Chapter of Literary History and Art
Dublin, a city that cherishes its rich literary legacy while embracing contemporary culture, seamlessly marries history, literature, and artistic innovation. Chartering a private jet to Dublin ensures that your journey is as extraordinary as your destination. Immerse yourself in the city's captivating allure, savor culinary delights, and explore its vibrant spirit—all while enjoying the unparalleled convenience and luxury of private jet travel.
Contact your JetFlo's representative today to arrange your private jet charter to Dublin and embark on an adventure where each moment is enriched by the city's intriguing data, cultural diversity, and the harmonious blend of literature and artistry.
Airports
Dublin International Airport (IATA: DUB, ICAO: EIDW)
Experience Dublin through our recommendations