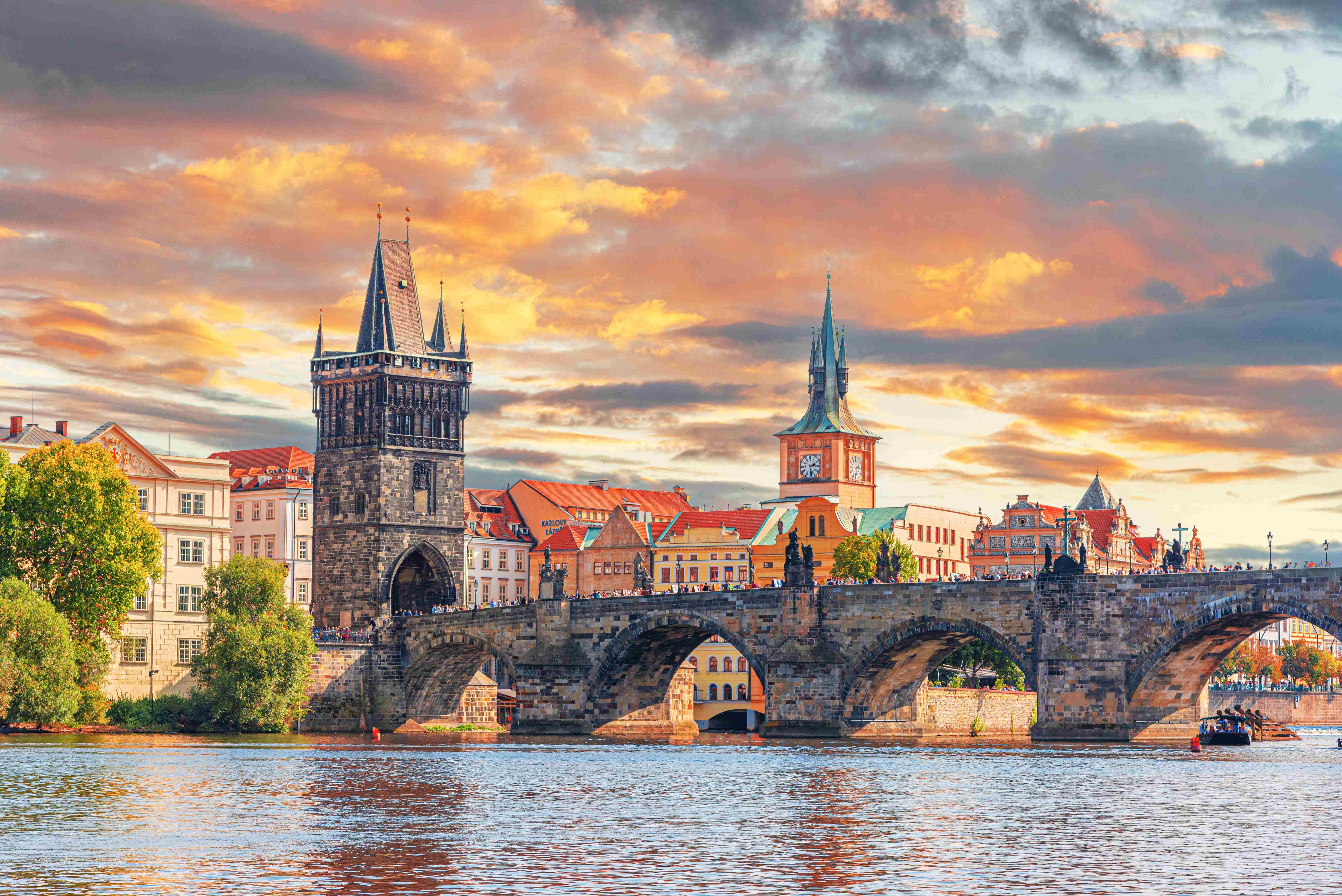 Hire a private jet to Prague using JetFlo's charter services
Explore Prague in Luxury: Charter a Private Jet for an Unforgettable European Journey
Prague, the historic and culturally rich capital of the Czech Republic, is a city that mesmerizes travelers with its architectural splendor and centuries-old charm. For those seeking the pinnacle of luxury and convenience, chartering a private jet to Prague is the gateway to an extraordinary European adventure. Your journey commences with a seamless arrival at Vaclav Havel Airport Prague (PRG), where the city's captivating history and timeless elegance come to life.
Effortless Arrival and Departure with Private Jet Charters to Prague
Charter a private jet to Prague for a smooth and expedited travel experience, allowing you to bypass the lines and crowds at commercial airports. Your travel plan is tailored to your schedule, ensuring you maximize your time in this historic city. Whether you're arriving from Vienna, Berlin, or Budapest, your journey can be customized to your preferences, with or without layovers.
Prague: A Tapestry of History, Architecture, and Culture
Prague is a city that seamlessly melds its historic architecture with a vibrant cultural scene. Explore iconic landmarks such as Prague Castle and Charles Bridge, visit world-renowned museums like the National Gallery, and immerse yourself in the city's timeless charm in neighborhoods like Mala Strana and Vinohrady.
Culinary Delights and Gastronomic Adventures
Prague's culinary scene is a delight for food enthusiasts. Chartering a private jet to Prague means embarking on a culinary journey. Savor local specialties such as trdelnik, goulash, and koleno. Discover gourmet restaurants where top chefs craft innovative and mouthwatering dishes, often complemented by Czech beer.
Exploring the Essence of Prague
Beyond its architectural and culinary treasures, Prague offers a wealth of cultural experiences. Stroll through the historic Old Town Square, immerse yourself in the city's thriving arts scene, or visit iconic sites such as the Astronomical Clock. Delve into the city's artistic heritage at the National Theatre and its natural beauty in Petrin Hill.
Exclusive Accommodations and Services
Prague offers a range of luxury accommodations, from grand hotels in the Old Town to boutique properties in Josefov. Elevate your stay with personalized concierge services that can secure reservations at renowned eateries, arrange private tours of Prague's hidden gems, or curate bespoke experiences tailored to your preferences.
Vibrant Nights in Prague
As the sun sets over the city, Prague comes alive with a vibrant nightlife scene. Explore traditional Czech pubs, chic cocktail lounges, and performances at the Estates Theatre. Attend classical concerts at the Rudolfinum, enjoy a night at the Black Light Theatre, or simply savor the atmospheric charm of Prague's cobbled streets.
Prague: Where Every Moment Is a Journey Through History and Culture
Prague, a city where history and culture coexist, masterfully blends architectural heritage, art, and culinary excellence. Chartering a private jet to Prague ensures that your journey is as extraordinary as your destination. Immerse yourself in the city's captivating allure, savor culinary delights, and explore its cultural spirit—all while enjoying the unparalleled convenience and luxury of private jet travel.
Contact your JetFlo's representative today to arrange your private jet charter to Prague and embark on an adventure where each moment is enriched by the city's intriguing data, cultural diversity, and the harmonious blend of history and culture.
Airports
International Airport of Prague Ruzyne (IATA: PRG, ICAO: LKPR)
Experience Prague through our recommendations
Hotel
Restaurants and Bars
Activities
The Mandarin Oriental in Prague is a harmonious blend of history, luxury, and modern comfort. This exquisite hotel, nestled in the heart of the Czech capital, seamlessly marries classic elegance with contemporary opulence, offering guests an unparalleled experience. With sumptuous accommodations, gourmet dining, and a serene atmosphere, the Mandarin Oriental Prague provides a haven of sophistication. Whether you're exploring Prague's rich cultural heritage or seeking a lavish retreat, this hotel promises a stay that combines traditional hospitality with modern luxury, making it a distinguished destination for discerning travelers in Prague.
Nebovidská 459/1, 118 00 Malá Strana, Czech Republic
Mlynec, situated on the banks of the Vltava River in Prague, is a culinary gem that encapsulates the essence of modern Czech cuisine. This Michelin Bib Gourmand restaurant offers a dining experience that beautifully harmonizes tradition with innovation. With a warm and inviting ambiance, Mlynec invites patrons to indulge in dishes that showcase the rich culinary heritage of the region. Whether you're a food enthusiast seeking an authentic taste of Czech gastronomy or simply looking for a memorable dining experience, Mlynec is a must-visit destination, offering a journey through the art of fine dining in the heart of Prague.
Novotného lávka 5, 110 00 Staré Město, Czech Republic
Dining on a private cruise boat in Prague is a truly magical experience. Drifting along the Vltava River, you're treated to unparalleled views of the city's historic architecture, beautifully illuminated in the evening. The intimate setting, combined with delectable cuisine and attentive service, makes it an unforgettable culinary journey. Whether you're celebrating a special occasion or simply savoring the romance of Prague's waters, dining on a private cruise boat offers a unique and enchanting way to experience this picturesque city from a new perspective.