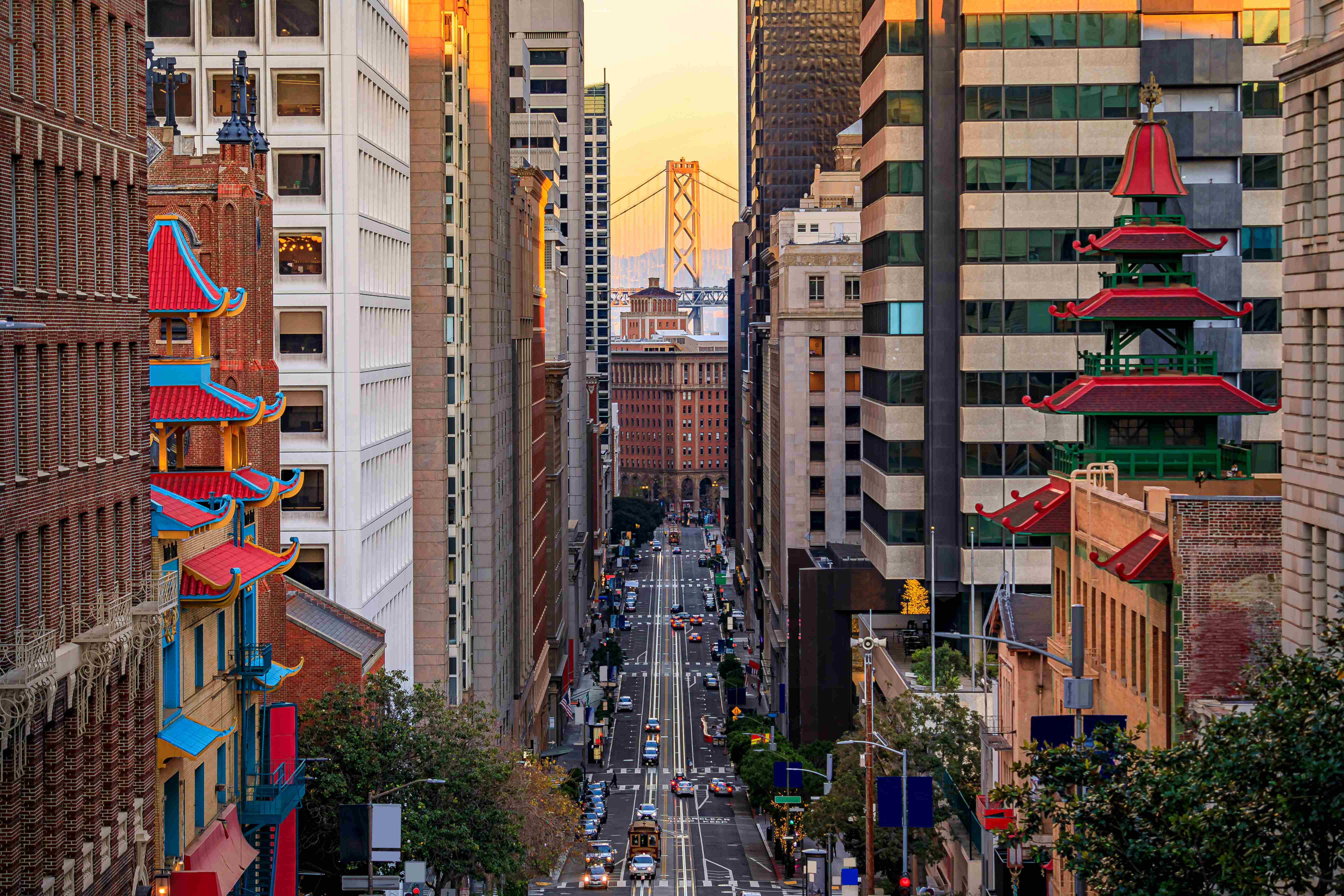 United States
San Francisco
Hire a Private Jet to San Francisco using JetFlo's charter services
Discover San Francisco in Style: Charter a Private Jet for an Unforgettable Experience
San Francisco, the iconic city by the bay where innovation meets natural beauty, is a magnet for travelers from around the world. For those seeking the pinnacle of luxury and convenience, chartering a private jet to San Francisco is the gateway to an unforgettable adventure. Your journey commences with a seamless arrival at San Francisco International Airport (SFO), where the allure of the Bay Area unfolds.
Effortless Arrival and Departure with Private Jet Charters to San Francisco
Charter a private jet to San Francisco for a stress-free and expedited travel experience, allowing you to skip the lines and crowds at commercial airports. Your journey is tailored to your schedule, ensuring you maximise your time in this dynamic city. Whether you're flying in from New York, London, or Tokyo, your journey can be customized to your preferences, with or without stopovers.
San Francisco: The Innovation Hub and Natural Wonderland
San Francisco is a city of innovation, blending the technological prowess of Silicon Valley with the breathtaking natural beauty of the Bay Area. Explore the world-renowned Golden Gate Bridge, visit the tech giants in Silicon Valley, and discover the historic charm of neighborhoods like Fisherman's Wharf and Chinatown.
Culinary Delights and Gastronomic Adventures
San Francisco's culinary scene is a gourmet adventure for food enthusiasts. Chartering a private jet to San Francisco means embarking on a culinary journey. Savour local specialties such as clam chowder in a sourdough bread bowl, Dungeness crab, and farm-to-table cuisine. Explore Michelin-starred restaurants where world-class chefs craft innovative and delectable dishes.
Exploring the Essence of San Francisco
Beyond the iconic landmarks, San Francisco offers a rich tapestry of neighborhoods and cultural experiences. Wander through the historic streets of the Mission District, explore the artistic vibes of the Castro, or hike the trails of Marin Headlands for panoramic views of the city. Immerse yourself in art, culture, and diversity in neighborhoods like Haight-Ashbury and North Beach.
Exclusive Accommodations and Services
San Francisco offers a range of luxury accommodations, from elegant hotels in Nob Hill to boutique hideaways in Pacific Heights. Elevate your stay with personalised concierge services that can secure reservations at renowned eateries, arrange private tours of San Francisco's hidden gems, or curate bespoke experiences tailored to your preferences.
Vibrant Nights in San Francisco
As the sun sets over the bay, San Francisco comes alive with a vibrant nightlife scene. Explore rooftop bars with stunning skyline views, chic lounges, and upscale nightclubs. Attend live performances at the historic theaters, music shows, and art exhibitions. San Francisco's nightlife provides an exhilarating backdrop for your evenings.
San Francisco: Where Every Moment Tells a Story
San Francisco, the City by the Bay, seamlessly marries innovation, natural beauty, and cultural diversity. Chartering a private jet to San Francisco ensures that your journey is as extraordinary as your destination. Immerse yourself in the city's endless allure, savour culinary delights, and explore its dynamic spirit—all while enjoying the unmatched convenience and luxury of private jet travel.
Contact your JetFlo's representative today to hire a private jet charter to San Francisco and embark on an adventure where every moment becomes a captivating story enriched by the city's fascinating facts and vibrant culture.
Airports
San Francisco International Airport (IATA: SFO, ICAO: KSFO)
Experience San Francisco through our recommendations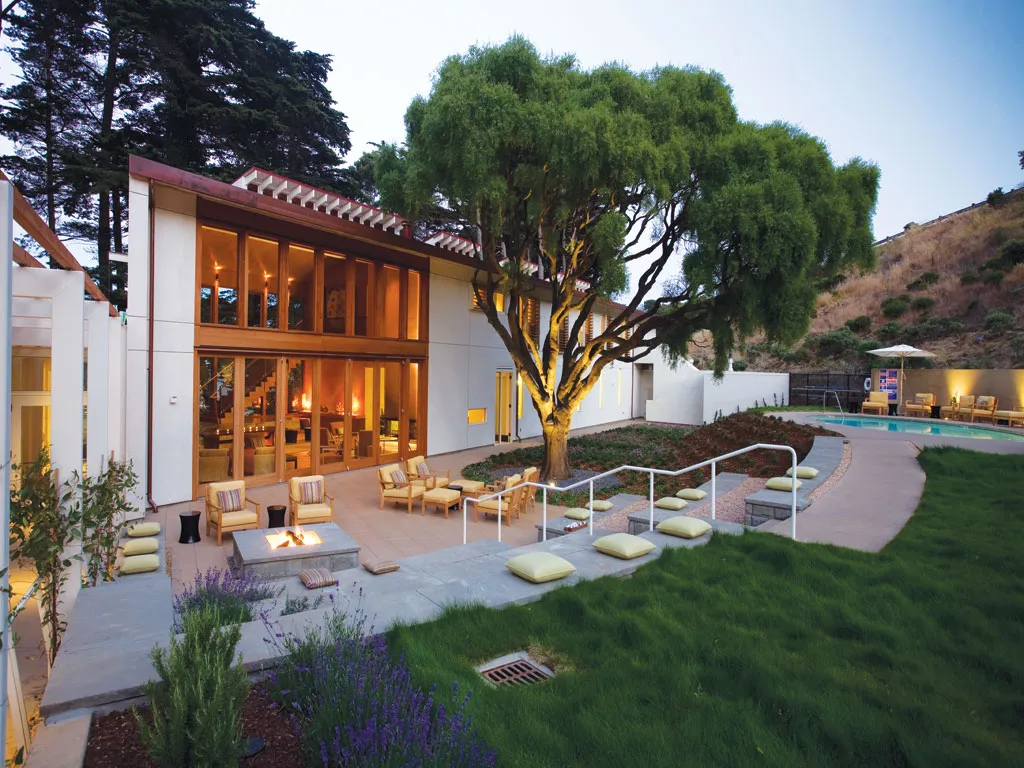 Hotel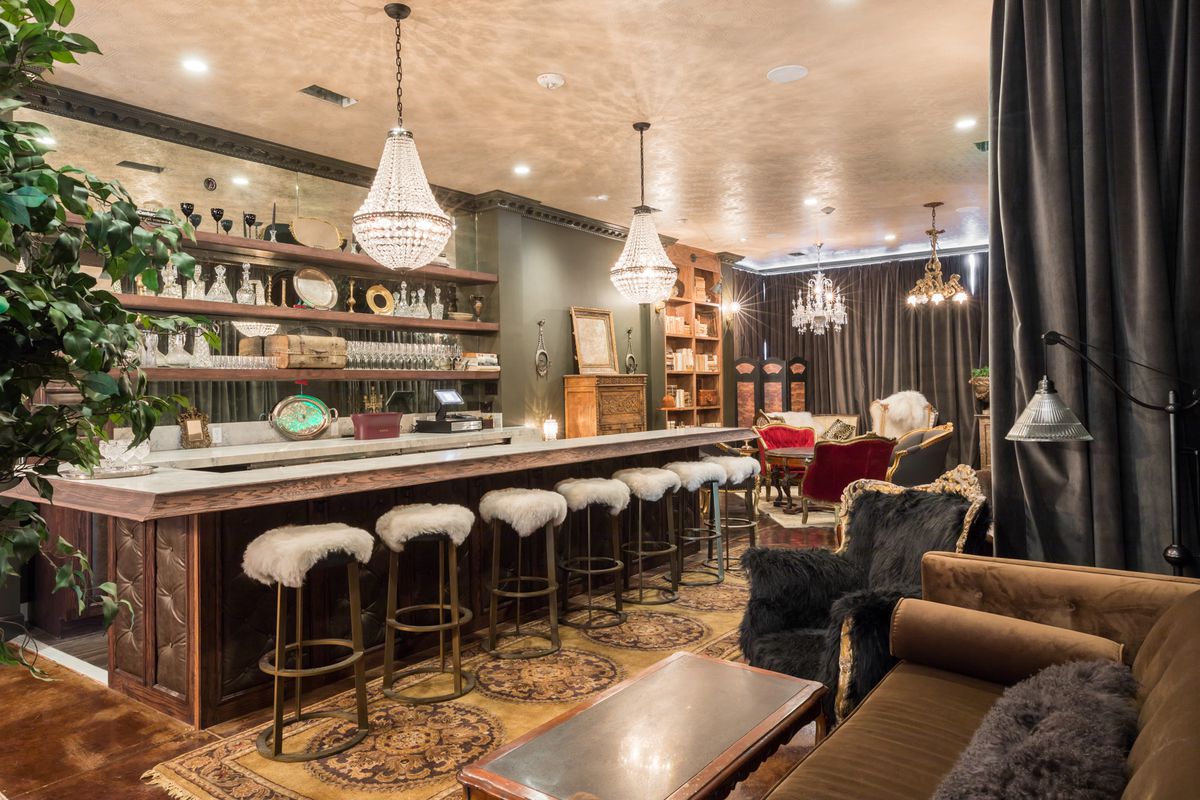 Restaurants and Bars
Activities
Cavallo Point Lodge, nestled at the foot of the iconic Golden Gate Bridge in San Francisco, is a retreat like no other. This historic lodge seamlessly blends luxury and natural beauty, offering guests a unique escape from the bustling city. Set within the breathtaking Golden Gate National Recreation Area, the lodge features inviting accommodations, world-class dining, and a renowned spa, all while providing stunning views of the bay and the city skyline. Whether you're seeking a romantic getaway, a wellness retreat, or simply a serene retreat with nature at your doorstep, Cavallo Point Lodge is a hidden gem that delivers an unforgettable experience in the heart of San Francisco.
601 Murray Cir, Sausalito, CA 94965, États-Unis
Bar Crenn, located in the vibrant city of San Francisco, is a culinary gem that captivates both the senses and the soul. Helmed by renowned chef Dominique Crenn, this intimate and elegant establishment is an extension of her Michelin three-star Atelier Crenn. Here, guests can savor a carefully curated selection of cocktails and wines while indulging in a culinary journey that celebrates artistry and innovation. With a warm and inviting atmosphere, Bar Crenn invites patrons to experience the magic of food and drink in an intimate setting, making it a must-visit for those seeking a sophisticated and unforgettable dining experience in San Francisco.
3131 Fillmore St, San Francisco, CA 94123
Experience the enigmatic allure of Alcatraz Prison, an iconic landmark steeped in a history of intrigue and mystery. Embark on a journey through its chilling corridors and notorious cells, delving into the lives of some of America's most infamous criminals. As you traverse the island, the echoes of the penitentiary's tumultuous past resonate, immersing you in the gripping tales of daring escape attempts and the resilience of the human spirit. Be captivated by the panoramic views of San Francisco's skyline, serving as a poignant reminder of the stark contrast between freedom and captivity, making this visit an unforgettable exploration of the human condition.