Hire a Private Jet to Brussels using JetFlo's charter services
Experience Brussels in Elegance: Charter a Private Jet for an Unforgettable Belgian Journey
Brussels, the culturally diverse and historically significant capital of Belgium, is a city that enthralls travelers with its rich history and international ambiance. For those in pursuit of the ultimate in luxury and convenience, chartering a private jet to Brussels is the gateway to an extraordinary Belgian journey. Your adventure commences with a seamless arrival at Brussels Airport (BRU), where the allure of Brussels' historical charm and cosmopolitan atmosphere is unveiled.
Effortless Arrival and Departure with Private Jet Charters to Brussels
Charter a private jet to Brussels for a smooth and swift travel experience, allowing you to bypass the queues and crowds at commercial airports. Your travel plan is personalized to your schedule, ensuring you maximize your time in this dynamic city. Whether you're arriving from London, Paris, or Amsterdam, your journey can be tailored to your preferences, with or without layovers.
Brussels: A Fusion of Heritage, Diplomacy, and Culture
Brussels is a city that seamlessly melds its profound historical past with a thriving international culture. Explore historical landmarks such as the Grand Place and the Atomium, visit world-renowned institutions like the European Parliament, and immerse yourself in the city's cosmopolitan charm in neighborhoods like Ixelles and Saint-Gilles.
Culinary Delights and Gastronomic Adventures
Brussels' culinary scene is a paradise for food enthusiasts. Chartering a private jet to Brussels means embarking on a culinary journey. Savor local specialties such as moules-frites, Belgian waffles, and pralines. Discover gourmet restaurants where top chefs craft innovative and mouthwatering dishes, often paired with Belgian beers or chocolates.
Exploring the Essence of Brussels
Beyond its historical and culinary treasures, Brussels offers a wealth of cultural experiences. Stroll along the cobblestone streets of the Marolles, immerse yourself in the city's diverse art scene, or visit iconic sites such as the Manneken Pis statue. Delve into the city's artistic heritage at the Magritte Museum and its natural beauty at the Brussels Park.
Exclusive Accommodations and Services
Brussels offers a range of luxury accommodations, from elegant hotels in the European Quarter to boutique properties in the Sablon. Enhance your stay with personalized concierge services that can secure reservations at renowned eateries, arrange private tours of Brussels' hidden gems, or curate bespoke experiences tailored to your preferences.
Vibrant Nights in Brussels
As the sun sets over the city, Brussels comes alive with a vibrant nightlife scene. Explore traditional Belgian bars with a wide selection of beers, chic cocktail lounges, and performances at the Brussels Opera. Attend a classical concert at the Palais des Beaux-Arts, enjoy a night at the Royal Theatre of Toone, or simply savor the lively atmosphere of the Place Sainte-Catherine.
Brussels: Where Every Moment Is a Blend of History, Diplomacy, and Culture
Brussels, a city that celebrates its historical heritage while embracing a global outlook, seamlessly marries history, diplomacy, and cultural diversity. Chartering a private jet to Brussels ensures that your journey is as extraordinary as your destination. Immerse yourself in the city's captivating allure, savor culinary delights, and explore its vibrant spirit—all while enjoying the unparalleled convenience and luxury of private jet travel.
Contact your JetFlo's representative today to organize your private jet charter to Brussels and embark on an adventure where each moment is enriched by the city's fascinating data, cultural diversity, and the harmonious blend of heritage and cosmopolitan life.
Airports
International Airport of Brussels (IATA: BRU, ICAO: EBBR)
Experience Brussels through our recommendations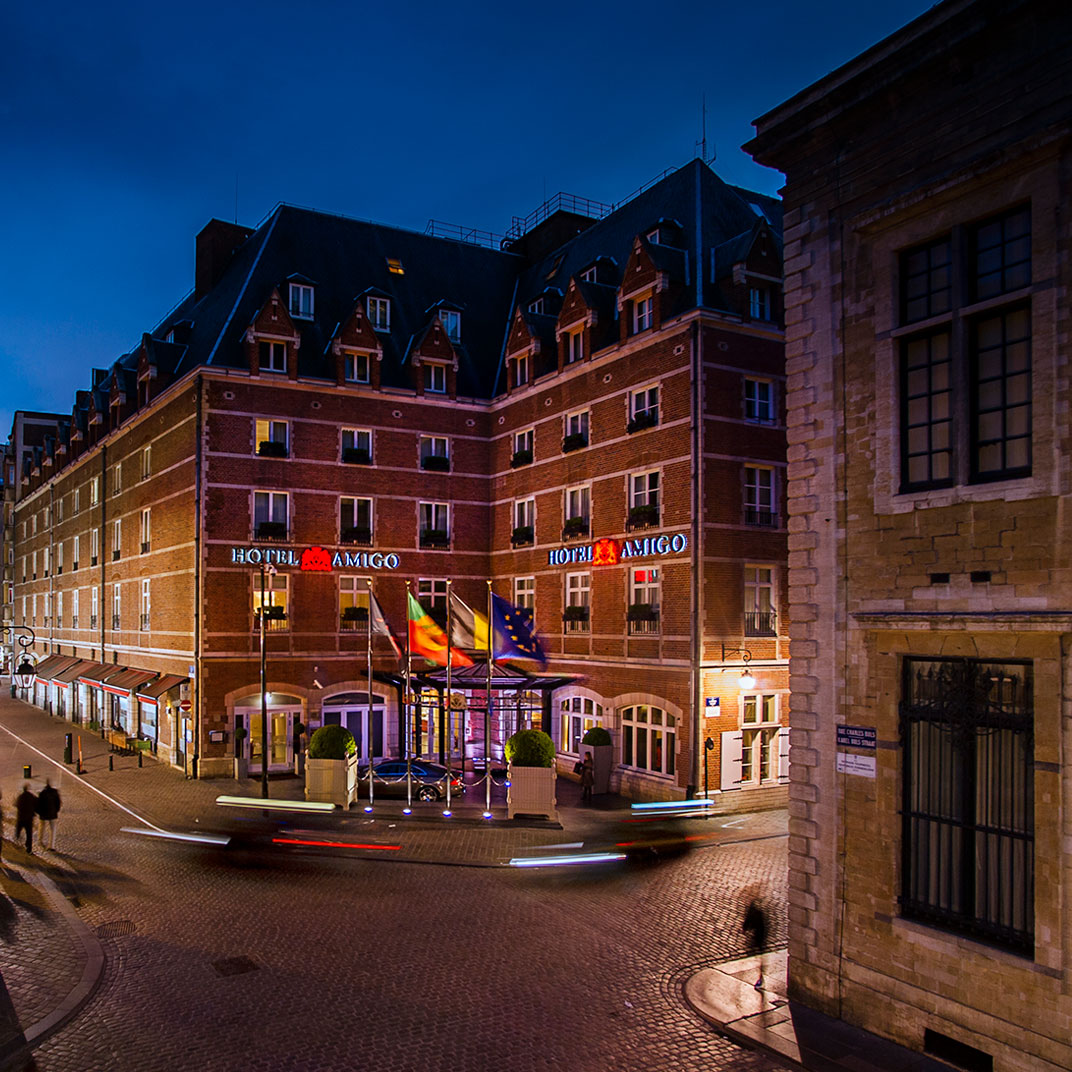 Hotel
Restaurants and Bars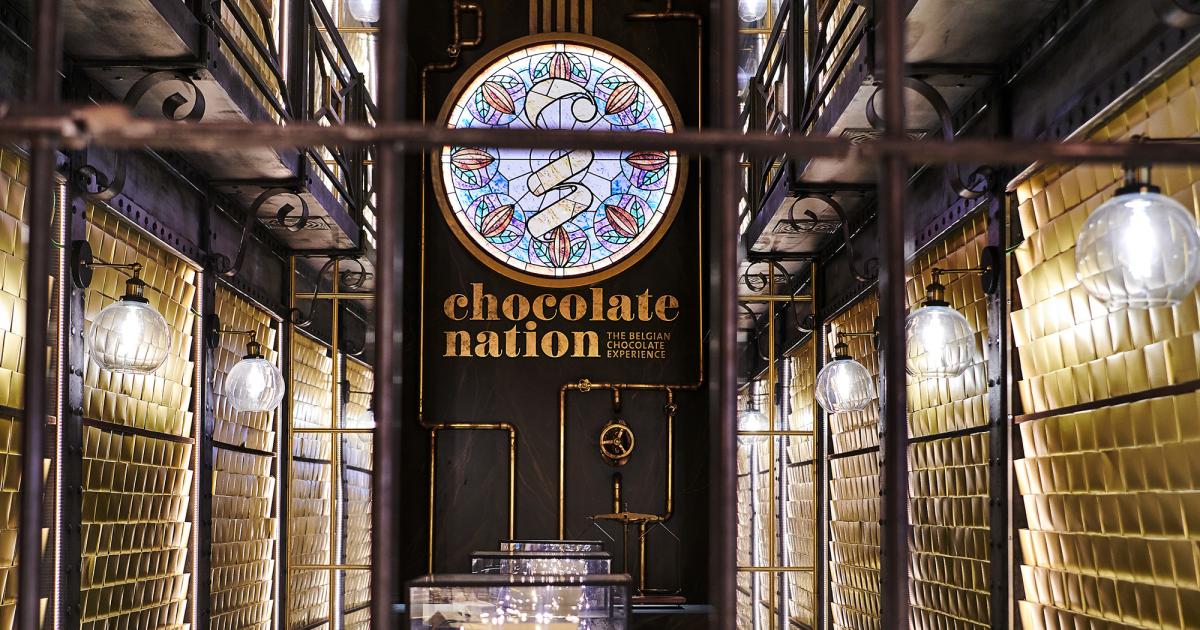 Activities
The Rocco Forte Hotel Amigo in Brussels is a refined oasis in the heart of Belgium's capital. This prestigious hotel combines classic elegance with modern comfort to offer guests an exceptional experience. With luxurious accommodations, gourmet dining, and an ambiance steeped in history, the Hotel Amigo provides a haven of sophistication and opulence. Whether you're exploring Brussels' rich culture or seeking a lavish retreat, this hotel promises a stay that seamlessly marries classic hospitality with contemporary luxury, making it a distinguished destination for discerning travelers in Brussels.
Rue de l'Amigo 1, 1000 Bruxelles, Belgique
La Villa in the Sky, perched high above Brussels, is a dining destination that elevates the art of gastronomy to new heights. Located on the 25th floor of the IT Tower, this Michelin-starred restaurant offers breathtaking panoramic views of the city. The cuisine, masterminded by renowned chef Alexandre Dionisio, is a fusion of innovation and tradition, emphasizing local and seasonal ingredients. The restaurant's sophisticated yet unpretentious ambiance sets the stage for a memorable gourmet experience. Whether you're a food enthusiast or a connoisseur seeking culinary excellence, La Villa in the Sky is a must-visit destination in Brussels, offering a unique journey through the art of fine dining with a view that's simply unparalleled.
 IT Tower, Louizalaan 480/25th floor, 1050 Brussel, Belgique
Visiting a VIP experience at a chocolate factory in Brussels is an absolute treat for the senses. As you step into the world of rich cocoa aromas and delectable confections, you'll witness the artistry and craftsmanship behind some of the world's finest chocolates. The VIP tour offers an exclusive look at the chocolate-making process, from the bean to the bar, with the chance to interact with expert chocolatiers. Sampling a variety of exquisite chocolates, paired with fine wines or beverages, adds a layer of indulgence to the experience. It's a sweet journey through the heart of Belgian chocolate culture that leaves you with a deeper appreciation for this delectable delight.